When Lucas Paqueta infuriated Ibrahimovic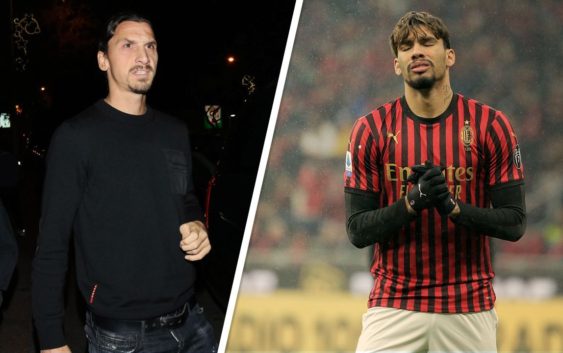 Sparks betwee

n Lucas Paqueta and Zlatan Ibrahimovic. After several mistakes, the Swede rebukes the Brazilian who does not take it very well.

Sparks between Lucas Paqueta and Zlatan Ibrahimovic. Tuttosport reveals that the numerous passing mistakes of the Brazilian in Milan vs Torino, many in open field and decisive, have not gone unnoticed and have greatly irritated the Swedish centre forward.
Thus a confrontation happened in the locker room immediately after the match. Ibrahimovic pointed out to the former Flamengo midfielder the difference in performance between what he does in training and what he expresses in matches. Paqueta first took the hit, then said his. A reaction that Ibrahimovic apparently did not like forcing him to repeat his arguments, then ending the discussion.
It is also for this reason, therefore, that Ibrahimovic got very nervous out of the locker room after the match with Torino. However, reports the Italian newspaper, the story was born and died there. No polemics. It was rather just a confrontation where the 38-year-old tried to be constructive.
What is more likely to be certain, according to Tuttosport, is that the Brazilian talent has probably thrown away his last great chance against Torino to try to change things and convince coach Pioli he deserves to be a regular starter. It had been three months since his last start from the first minute but the 22-year-old failed to properly replace Calhanoglu.

Having started the match well with a dangerous long distance shot and a pass that triggered Rebic's only goal of the match, Lucas Paqueta's form dropped sharply and he disappeared for the rest of the match. Another technical blackout that almost tastes like a final sentence for Paqueta who will likely leave AC Milan in the summer.
---
READ MORE: AC Milan plan 4-5 new signing to convince Allegri