AC Milan plan 4-5 new signing to convince Allegri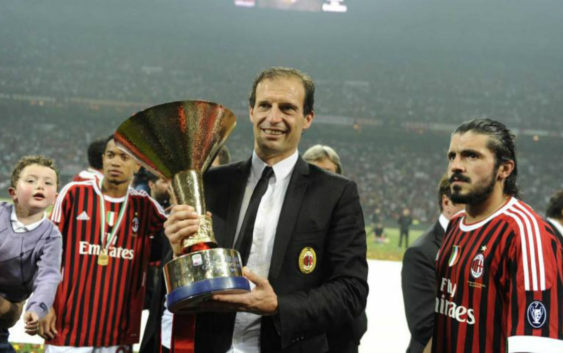 Despite endless rumors on Rangnick, Maldini and Boban have a strategy to convince Massimiliano Allegri to return for a second spell at AC Milan.
The foreign media insists that Ralf Rangnick is set to become the new coach of AC Milan at the end of the season. Bild and L'Equipe report that Rangnick has already signed a pre-contract with Milan that includes heavy penalties if either party decides to back out.
Officially, the Rossoneri have denied rumors about Pioli's successor with Maldini publicly snubbing Rangnick as "He is not the right profile for Milan". The technical director of AC Milan, together with Zvonimir Boban, have different ideas on who should be the new coach of Milan.
The two former players have identified Massimiliano Allegri as their top target for the bench reports La Gazzetta dello Sport. According to the Italian newspaper, Maldini and Boban plan to build a new team mixed with talented youngsters and experienced players.In order to convince Allegri to return at AC Milan, in addition to the confirmation of Zlatan Ibrahimovic for another season, AC Milan plan to make 4-5 important signing in the summer.
The former Juventus coach dominated Italy in the last decade winning 6 Serie A titles, 4 times the Coppa Italia and 3 times the Italian Super Cup. He also reached the Champions League final twice and remains the last AC Milan coach to win the Scudetto. His past positive experience at Milan is a huge factor in the eyes of the management.
The contract of Massimiliano Allegri with Juventus expires at the end of the season and he will be free to join another club. Allegri is one of the most in-demand coaches in Europe but he would prefer to remain in Italy for family reasons. A big advantage for the Rossoneri.
---
READ MORE: Jorge Mendes offers star striker to AC Milan