First contacted coach rejects Milan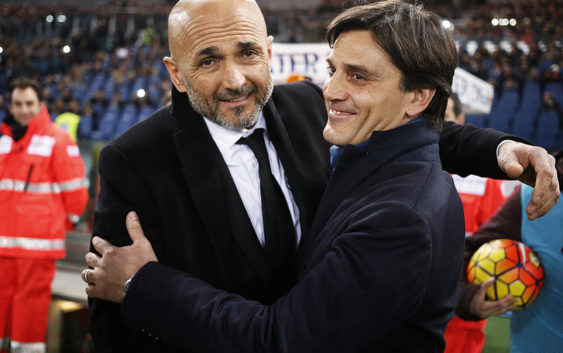 Marco Giampaolo's future hangs in the balance but Luciano Spalletti has rejected the opportunity to become the new AC Milan coach.
Luciano Spalletti has said no to AC Milan. According to Corriere dello Sport, the former Roma and Inter coach has rejected the Rossoneri's offer and will not be Marco Giampaolo successor at San Siro. The 60-year-old is the only coach so far to be been officially contacted by AC Milan. Many claim that Spalletti would have been the perfect name for this desperately anemic Milan. A Gennaro Gattuso style profile but with more football knowledge in his favor.
Spalletti, reports CorSport, has everything that Il Diavolo needs right now: determination, personality, flashes of genius, method and above all knowledge and experience at the highest levels. However, he has kindly refused the invitation.
The Italian coach refused AC Milan's advances because he is waiting for the right opportunity to return and he felt that Milan was not the one. It would not be a big problem for him to take a club with the season ongoing as he has already done it in past at Empoli, Udinese and Roma.
And yet, unlike the last two experiences, in this case he would not have faced an enormous personality in the AC Milan dressing room. There would not be a Romanian Totti or an Interista Icardi to confront his ideas. However, this aspect has been judged as negative by Spalleti.

The absence of strong personalities is one of the big problems of this AC Milan. This disinherited and humiliated team of today does not excite the Italian coach who is backing Giampaolo for success at San Siro. "Let Giampaolo work, he is the rising star of Italian football", said Spalleti in a recent interview.
Financial aspects could have been another setback claims the media. Luciano Spalletti is still under contract with Inter and ears 4,5 million per season until 2021, 13 million gross for the next two years. An important figure for AC Milan's budget especially, considering that sacking Giampaolo would cost the club 7 million (gross) for the remaining of his contract.
READ MORE: Zidane wants AC Milan star at Real Madrid