Maldini's pact with Elliot revealed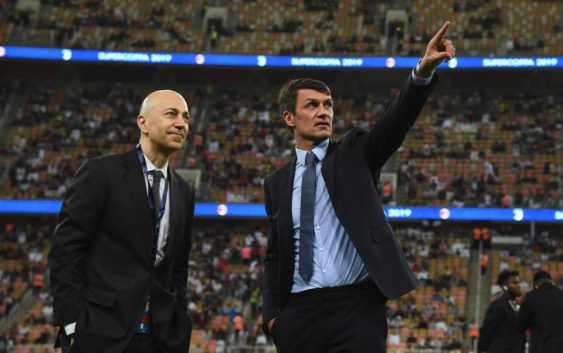 AC Milan technical director Paolo Maldini will leave the Rossoneri at the end of the season to make room for Ralf Rangnick.
Not only Stefano Pioli and Zlatan Ibrahimovic, technical director Paolo Maldini will also say goodbye to AC Milan at the end of the season. Corriere della Sera confirms that the Rossoneri legend has not accepted the proposal of CEO Ivan Gazidis in recent days.
Ralf Rangnick, the new coach of AC Milan, will not be limited only to the bench but will also have full powers on transfers and at the same time will serve as sporting director of the club. A choice that clashes with the current AC Milan director. However, assures the newspaper, his farewell will not be traumatic as it happened with Zvonimir Boban.
The reason? A pact with Elliot. CorSera reveals that the AC Milan owners have guaranteed Maldini the payment of the entire salary also for next year, a strategy followed to avoid a potential cause for demotion. A solution that pleases both parties since Maldini has no intention of accepting another job within the Rossoneri besides his current one.
Questioned on the subject before the match against Napoli, Maldini said he did not regret at all the comments made about Ralf Rangnick. "Yes, I would repeat those concepts sincerely. It was not a sentence against the person but against a model". No direct reference, however, on its future.
The legendary defender was in charge of the transfer business last summer. He is credited for the arrival of Theo Hernandez and Ismael Bennacer but unfortunately won't orchestrate the shopping campaign of the Rossoneri for a second time.
---
READ MORE: OFFICIAL: AC Milan announce new signing