Marca reveals the future of Milan target Luka Jovic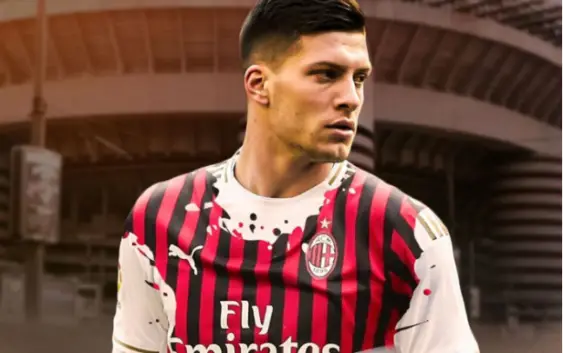 Real Madrid striker Luka Jovic is the top choice of AC Milan to replace Ibrahmovic but the Spanish giants have other ideas.
Yesterday Zlatan Ibrahimovic suffered an injury that thankfully was not as serious as initially though and the Swedish giant will return on the pitch after one month. Meanwhile the media continues to speculate on the name of Zlatan's successor at San Siro.
According to Corriere dello Sport, Luka Jovic is the name that tops the club's wish list. Real Madrid spent a record fee of 60 million euros to purchase the 22-year-old last season but Jovic has been unable to establish himself at the Los Blancos scoring only 2 goals in 14 appearances.
Real Madrid could agree to let him leave on loan, even if Milan would prefer an operation similar to that of Theo Hernandez. However, Marca offers discouraging news regarding the future of the Serbian striker who apparently wants to play his chances with Real.
The Spanish newspaper confirms that Luka Jovic will remain at Real Madrid. According to Marca, this summer it will be difficult for Real to buy a top level striker. The top targets of Los Blancos are Haaland and Mbappe, but the two are very expensive and the Coronavirus emergency has changed the dynamics of the transfer market.
In addition, it must be considered that Jovic cost Madrid 60 million and it was an important investment. President Florentino Perez is aware that he will not be able to recoup this huge fee thus Real are willing to give Jovic another chance in order to avoid a significant loss.
Third and final important element: Zinedine Zidane. The French coach has great respect for the young striker. Zidane has always spent nice words on him and doesn't want to let him leave without a worthy replacement. An important signal also for the player himself, increasingly convinced that he can do well for Real.
---
READ MORE: PSG make €80m offer for AC Milan duo