Milan prepare €100m January bid for Sergio Aguero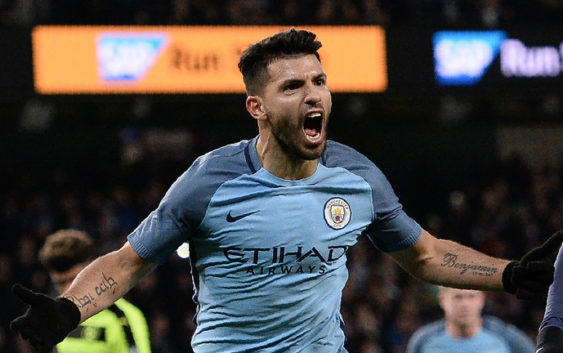 Sensational news arrives from England. Eurosport and The Sun report that AC Milan are pursuing Manchester City's centre forward, Sergio Aguero.
The rossoneri have long promised a big name will join the team and have identified the Argentine as the perfect player. Apparently the operation has started since last August with a 100 million euros bid planned, anticipating that Manchester City would have managed to sign Alexis Sanchez from Arsenal.
Unfortunately, the move collapsed even though it was possible till the last moments of the summer transfer window. The bid for Aguero suffered the same fate. However, Pep Guardiola's City have made it clear they would return to make a new attempt for Sanchez in January. The rossoneri aim to do the same and a new €100m bid is prepared for the 29 year old striker in January. 
The Argentine international is currently recovering form a car crash and is expected to be on the filed after a month. Eurosport reports that by that time, Guardiola and City should have perfected their use of Gabriel Jesus as their main, sole striker in the first team. With the eventual signing of Sanchez from Arsenal it's hard to see where Aguero would fit in the line-up. The most probable chance is that he searches for a new destination. An eventual arriving in San Siro also depends much on Milan's positioning in Serie A and City's progress in Cahmpios.
ANTONIO CONTE – British press reports another AC Milan related story this morning. According to Sunday express, Chelsea manager Antonio Conte will leave Premier League at the end of the season to return in Italy. Words confirmed by Conte himself who a couple of days declared he missed Italy and that he eventually would return. The manager has regularly clashed with the club over transfer and other related issues. AC Milan and Inter are both after his services.
---
---