Carlo Ancelotti reveals his future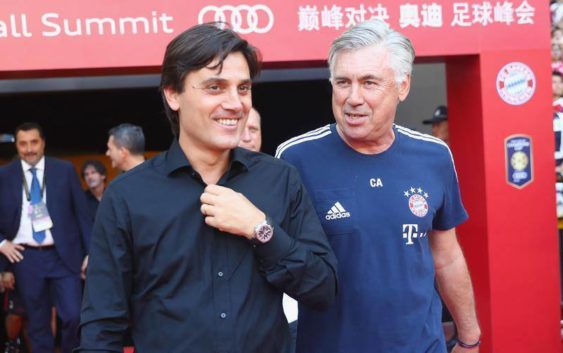 Former AC Milan coach Ancelotti is enjoying his free time after ending in advance his adventure in Germany. Today Carletto revealed has his plans for the near future.
Carlo Ancelotti was sacked from Bayern Munich and immediately his name was approached to the rossoneri's bench, where Vincenzo Montella is considered to be under risk of being fired soon, despite the apparent confidence in him.
But Ancelotti for this season will not train anymore. The former Milan player and coach, from Reggiolo da Gerusalemme where he attended a children's initiative, declared: "I will not coach other teams this season. For the next 10 months I will rest. Sacked from Bayern? Better to silence … ". Therefore, denying all the rumors that wanted him back at AC Milan to replace Montella or at Roma.
Carletto has received very rich offers from China, but he is not considering any of them. His intent is to stay in Europe and lead a top club. It is not excluded that he can return to the Premier League, where he has already coached Chelsea in the past. A championship that he likes very much and where he would gladly return, according to some recent rumors. Anyway, nothing is taken for granted and is yet soon to make such predictions. Milan could really think of him for next season, but Fassone and Mirabelli shouldn't risk to destabilize the team, especially now. Many fans, however, dream a comeback.