Milan, contacts with Petkovic for post-Montella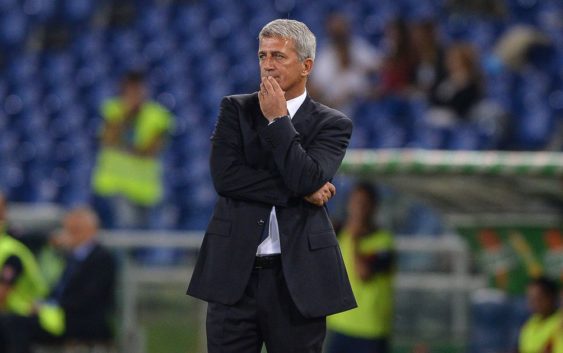 Vincenzo Montella stays on the rossoneri's bench in spite of the pessimistic rumors of the past weeks.

Fassone reiterated his confidence in him even if Milan lose the derby.
However, there are those who believe that the coach will risk his place in case of a heavy k.o. against the nerazzurri rivals. It would be the third consecutive setback and would project Montella's team 10 points behind their "cousins". The club, however, continues to emphasize support for the mister. Being only the eighth week and the beginning of a project with eleven new players, Milan do not believe that changing technician already would be a smart move.

According to recent news coming from Switzerland, namely from Blick, Vladimir Petkovic is reported to be among the coaches the rossoneri leadership has identified as Montella's replacement if the Italian is sacked before the end of the season. Petkovic is the current coach of the Swiss national team, who recently lost to Portugal in front of the eyes of Milan's sports director Massimiliano Mirabelli.
Petkovic is under contract with Switzerland until 2019, but if a call from Milan arrives he might consider leaving his post as CT, although he first needs to secure a place in the upcoming 2018 World Cup playoff. The draw is on 17 October while the two decisive matches will be played between 9 and 11 November, and second leg between 12 and 14 November.
In Switzerland they write that the red and blacks are already in contacts with Petkovic, although it is very early to dig the pit to Montella. From summer 2012 to January 2014, the coach from Sarajevo led Lazio, winning the Coppa Italia along the way. Two years of Serie A experience for him. Despite reports from the Swiss media it's unlikely that Milan sack Montella anytime soon especially after Fassone's public support for Montella and also doubts whether Petkovic may be right man to turning things around in San Siro.
---
---