Milan decide Montella's fate despite the result against Roma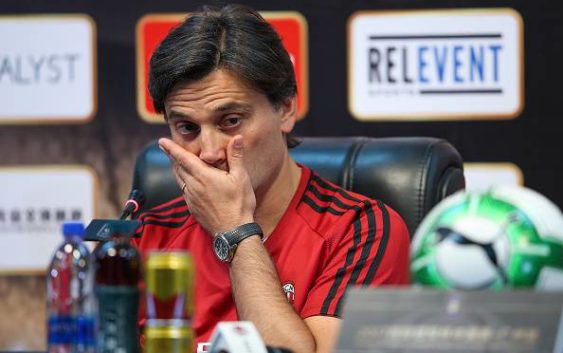 Vincenzo Montella has been under-fire after the defeat against Sampdoria but Fassone and Mirabelli have decided the coach's fate despite the result against Roma.
AC Milan-Roma is a fundamental race for so many reason. It is for players who are called to redeem after Marassi's awful performance. For the red and black environment, looking for answers. For the classification, obviously for the third-fourth place (to secure Champions League football next season). But it is also a fundamental game especially for Montella, who plays a good slice of his future at Milan.
CONFIDENCE- Clarification: The challenge against Rome will be – as we have said – very important, but will not be decisive for the rossoneri coach. As the current edition of Corriere della Sera reports, the club intends to move forward with Vincenzo Montella, the moment to make a full analysis – except for unpredictable cataclysms – is postponed in a few months. L'Aeroplanino therefore does not risk his position.
MANAGEMENT – This is not a matter of convenience or difficulty in convincing the hypothetical substitute (Carlo Ancelotti – read here). Fassone and Mirabelli – emphasizes CorSera – are still more than convinced of Montella. In fact, the rossoneri executives have liked the way the coach managed the moment of crisis, who made a clear analysis of the situation by implementing the right countermeasures.