Milan, Fassone in China for money and Lippi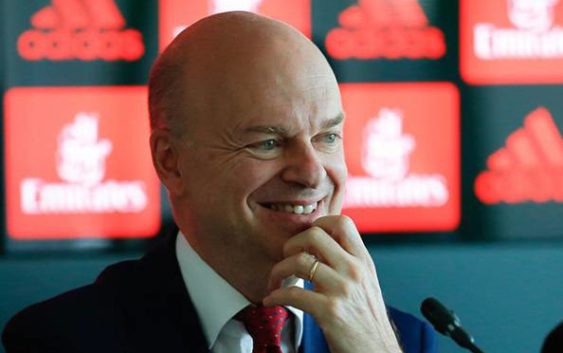 La Repubblica reveals today that Marco Fassone will travel to China next week for a very important trip about the future of AC Milan.
AC Milan's Chief Executive Officer will be in Asia to discuss the situation with Yonghong Li on the repayment of 303 million euros to the American Fund, Elliott Management Corporation, and to look for sponsors that can enrich the corporate cash registers, in need of new revenue in order to improve the accounts and to present UEFA a convincing plan for obtaining the Voluntary Agreement. Fassone will also take care of the Milan Village project.
Marco Fassone in China will evaluate the launch of Milan China, a company created to increase club incomes and that will have to secure commercial revenue of 30-35 millions in 2018. The rossoneri will also evaluate the search for new capital by Yonghong Li, considering the intention to "repay" Elliott fund before the expiration of October 2018. To refinance the debt, negotiations with the US banks Goldman Sachs and Morgan Stanley are under way.
Despite the official denial of Milan regarding the search for new partners, the Italian daily does not exclude that Yonghong Li can actually seek out a partner to join him. It could come from China, if after the Chinese Communist Party Congress, restrictions on foreign investments in football and in general in sports were loosened. Yesterday, it was reported that a new investor could come out of the Chinese border. Maybe someone coming from the Anglo-Saxon finance world, like Elliott.
According to the latest news from La Repubblica, Fassone would also be monitoring Marcello Lippi's situation. For the current coach of the Chinese national team, a job offer is prepared from Fassone who is ready to make him technical director of the rossoneri. The Chinese Federation, however, is ready to cover him in gold to keep Lippi on the bench of the National team until 2022. There is even talks of an 80 million euros contract ready for the former Juventus coach.