Gennaro Gattuso prepares to shrink the team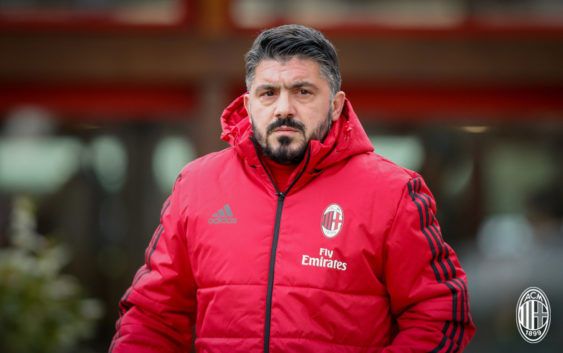 He is still in his first days of work as AC Milan's coach but Gennaro Gattuso has already planned his next moves.
Impossible to think about immediate and decisive revolutions in his first week. Gennaro Gattuso, firstly, in his new experience as a coach of AC Milan, must convince everyone with his work on the pitch and simplicity in the most complex issues.
With serenity, when the season enters a different and more promising stage, then in Casa Milan's will be the right time to start thinking of radical changes. One of these, proposed by Gattuso in his very first talks with executives, concerns the magnitude of the group. The new coach is not fond of the idea to work with a big team of 32 players, including those elements that were never called in action in official matches.
Gattuso would prefer to work with a narrow group, with a maximum of 20 elements, goalkeepers excluded. This lesson comes from the glorious era of Carlo Ancelotti's Milan, who guided a team of 23-25 players but all of the highest level, while the Rossoneri now count a huge group with too many elements that are not considered good enough. According to Il Corriere dello Sport, Gattuso in January, after the cycle of 8-9 decisive games between the league and Coppa Italia, will speak with the club and try to convince the executives to substantially shrink the group, even sacrificing those 2-3 veterans who are no longer useful to the Rossoneri cause.
---
---