CorSport: Gonzalo Higuain to return to Juventus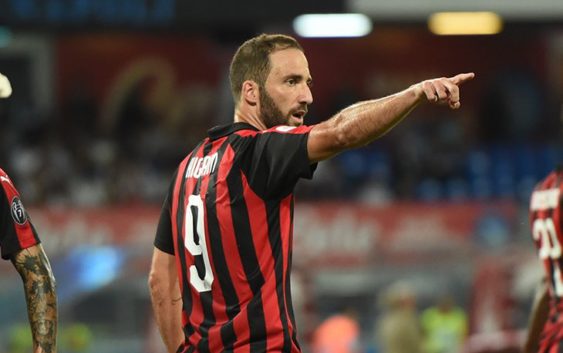 Gonzalo Higuain's permanence at AC Milan is in serious doubt with the player most likely to return to Juventus reports CorSport.
"Milan and Higuain, double stomachache. First signal of intolerance towards El Pipita whose permanent singing is now in doubt. It will be up to Gazidis to decide. Highly likely the Rossoneri will not exercise their buying right in order to re-discuss at lower figures", this is the worrying opening headline of Il Corriere dello Sport on the newsstands today.
All this at a time when La Gazzetta dello Sport announced that AC Milan had the opportunity to sign Higuain thanks to the money from Andre Silva's sale, CorSport claims instead that the signing of Higuain on a permanent deal is far from a foregone conclusion. In fact, the Italian newspaper goes as far as to report that the chances of the player returning to Juventus would be much higher than staying at Milan.
Nothing technical in all this rather just a pure economic assessment. The Argentine's loan cost AC Milan 18 million euros while for his purchase the club must spend an additional 36 million. Elliott apparently would not want that much cost on next year's budget.
There is also a significant aspect to be taken into consideration. Higuain has a potential three year contract with AC Milan, meaning until 2021. That means that the annual depreciation, or the purchase amount divided by contract years, would amount to 18 million per year. If we consider also the player's gross salary of around 19 million then the total cost of Higuain's purchase goes to 37 million per year.
The management had already planned about this situation and that's why Higuain's deal was not with the obligation to buy. Now there are two options: Higuain will return to Juventus or the clubs will sit at the negotiations table to discuss a new agreement