Milan-Modric, a deal is difficult for two reasons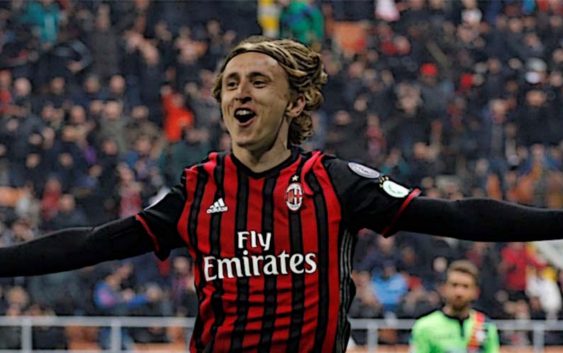 AC Milan continue to monitor the situation of Real Madrid star Luka Modric but a deal remains unlikely for two reasons.
MILAN TRANSFER NEWS – Real Madrid superstar Luka Modric remains AC Milan's big summer dream. The Rossoneri would love to have the Ballon d'Or winner at San Siro for next season but so far a deal looks unlikely.
There are two important obstacles to overcome if AC Milan are serious about Modric. The first is his hefty salary of 12 million euros per season. That is a figure way beyond the Rossoneri's budget and if the Croatian really wants to join Milan he must reduce his salary to around 7 million. Gigio Donnarumma is currently the highest earner in the team with 6 million per year.
The second problem is Modric's desire to stay for one more season in Spain. The 33-year-old central midfielder doesn't want to leave Real Madrid empty handed after winning three consecutive Champions League trophies.
Still, AC Milan continue to hope and are willing to wait until the last days of the summer transfer window to sign Modric. Real Madrid on the other hand value Luka Modric around 25 million so finding an agreement between the club's wouldn't be a problem.
It's no secret that Boban and Maldini are crazy about Modric. "We never negotiated his signing. But as we have said, we are also looking for experienced players.  We are looking for young and strong profiles but also experienced players that can help them grow. Modric would be perfect, but we never negotiated a transfer", said Paolo during the presentation of Hernandez and Krunic.