Montella: "I'm playing my career while Var.."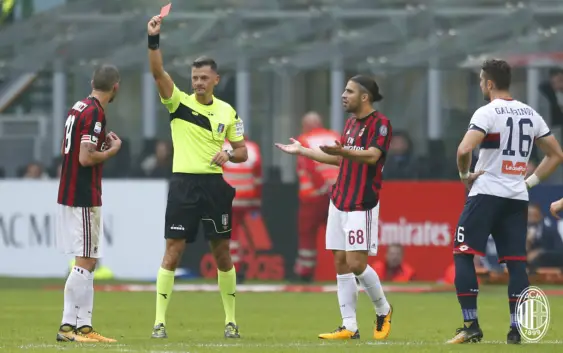 AC Milan's coach, Vincenzo Montella, did not hold back in the post-match press conference heavily criticizing VAR decisions on certain key moments. 
A year ago, the first Milan of Vincenzo Montella traveled at a rhythm of third place in classification: on the ninth week Locatelli's goal against Juve made San Siro go crazy and L'Aeroplanino enjoyed 19 points in the standings. Today, Montella finds himself with 6 points less than last year and is sadly parked in the right-side of the classification, far away from Champions area and victories that are no longer coming. The rossoneri coach, however, preaches confidence, because the performance of the team recently has convinced him: "It's a particular moment – he says to Premium Sport -, in the last three championship games we lost or draw while demonstrating to be there. Today we deserved to win, because we created a lot despite the numerical inferiority: we remain united and so must be in the upcoming matches."
FUTURE – "I am the coach of Milan and I'm happy to be here," Montella clarifies. "My job is to think about working on the upcoming match, I want to compliment my players who have made a good performance while playing in 10 for 70 minutes. I feel the trust of the club, after all we're all under the same sky … ".
VAR AND CAREER – Montella criticizes the Var: "I play my career on games like this: this is not field, it's TV. The Var is making me losing my patience." In particular, on Bonucci's red card, Milan's coach says: "The player was surprised, he was trying to free himself inside the area in an offensive situation, he was not looking at the opponent: he hits him, yes, but I do not think he wanted to make such a mistake, he was positioning himself, do you know how many goals I've scored in such situations? Field situations can not become television, Var should be remodeled … I think that if Bonucci hadn't cause a wound to the opponent, he would have been sent off. Leonardo was sorry, he told everyone, unfortunately we're paying for everything. " The controversy over the Var also goes on alleged Kalinic's penalty: "Was it a penalty? Giacomelli was very careful, ask him and Var if it was a foul …"
---
---