Leonardo explains what is going wrong with Milan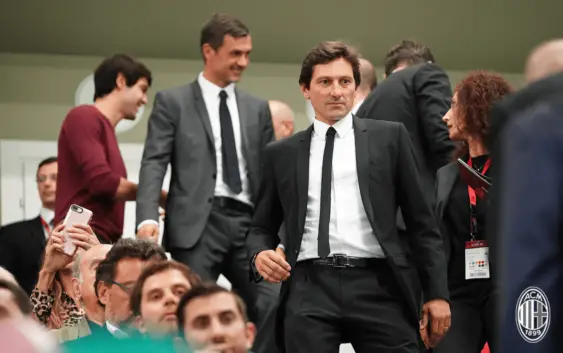 Things do not look good for the Rossoneri. After the derby debacle, Gattuso's boys make another ugly display this time in Europa League against Rel Betis. The Spaniards overcome Milan 2-1 and take the lead of Group F.
Disappointing results but even more disappointing it the attitude of the players on the pitch. Often distracted, timid and unable to hurt the opponent. The situation looks bleak and Leonardo is well aware.
After yesterday's match the Brazilian sporting director talked to Sky Sport, trying to explain what's wrong with Milan and why the teams is not performing as it should.
"How is Milan morally? After the game against Inter anything could have happened. Conceding a goal in stoppage time and losing a derby certainly hurts. Normally it left us bitter, but we must continue. Let's never forget from where we started. It has been an abnormal year but in the league we are not far from the top 4, considering we still have to play an extra game".
"It is a team that has things to improve and that still lacks certainties. It also needs results and composure. Even for Gattuso, he has to find other solutions. There are ups and downs but the idea is to reach consistency as soon as possible. We have a whole season ahead of us".
On the possibility of Gattuso getting sacked, Leonardo said: "We have never thought about other names, people should not believe these stories. Things are born and they die within two days, it's part of the game".
---
---