Leonardo and Maldini reveal the fate of Gattuso and Higuain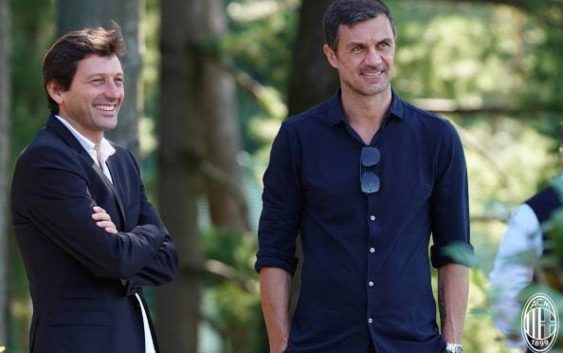 AC Milan management duo Paolo Maldini and Leonardo clarified some of the most important issues concerning the club. From Gattuso to Higuain and UEFA.
Yesterday afternoon, Leonardo and Paolo Maldini, two historical and fascinating figures of the Rossonero club, to say the least, have publicly expressed themselves to reveal what's going on at Milanello and what will be the future moves of the club on transfer market, pitch, fights with UEFA and above all the fate of some key characters.
The most important topic is the confirmation of Gennaro Gattuso as AC Milan coach. "Gattuso is and remains the coach of Milan. We never thought about changing coach. Of course, we can not deny the general situation, which saw us start the season in a hurry. At the end this is still a machine to be adjusted, but we are running for our goal, the fourth place. We are there. And I can tell you that today there is no alternative project to Gattuso, no other coach has been contacted". Maldini, a great friend of Rino, can only confirm Leo's words: "The input is the sharing of these objectives and full support for coach and staff".
Leo's explanations on question regarding UEFA are of great interest. The Brazilian sporting director explained how Milan is forcibly blocked on the transfer market because of warnings from Nyon: "There will be no big name signings, we must live on opportunities that can enter into a logic of the Financial Fair Play. Surely we must make sales in order to be purchases, with Paqueta we currently have 30 players. It's a total block, we can not simply go and buy without selling. For Paqueta they told us that it could not be done, but we did it…".
The position of AC Milan on the transfer market is highly complicated and that's only thanks to UEFA's more stringent rules, as also admitted by Paolo Maldini, who struggled to justify all this. "All this has led football to have no debts, but it is impossible to form a winning team that wants to return at the highest levels without debt. It's very penalizing, it has crystallized football. Today nobody can invest with these rules".
Finally a judgment on the much discussed Gonzalo Higuain, a player in great difficulty that, however, will not leave Milan: "Our relationship with him is direct, we have never questioned his position. For January there have not been request for him and he has never asked to leave. Plus he's still formally a player of Juventus. We never had doubts about Higuain from here to the end of the year. Of course, he must find himself, and here remain only players who want to. After that, qualifying or not for Champions League changes our life, he knows it too".
---