Kaka: "The secret of my success"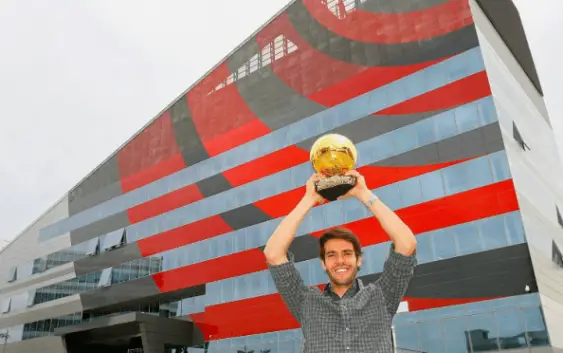 AC Milan legend Ricardo Kaka talks about what sets him apart from other Brazilian greats and the trophy most dear to him.
The name of Ricardo Kaka has a special place in the heart of every Rossoneri fan around the world. The Brazilian superstar, winner of the last Ballon d'Or before the Ronaldo-Messi domination, enjoyed 6 glorious years at San Siro before moving to Real Madrid. 
In an interview with SportTV, during the Grand Circulo, the former attacking midfielder, spoke about his career. When asked about his place among the best Brazilian talents Kaka replied: "I do not think I was stronger than Ronaldo, Romario, Rivaldo or Ronaldinho, but I think I was definitely the most professional. Only with my talent I do not think I could be or do what I did on the pitch. I think that being aware of these things has pushed me to run more of them to become one of the best".
On the most dear trophy to him: "The 2002 World Cup. It is absolutely the trophy to which I am more attached and of which I would not deprive myself. I played only 23 minutes in that World Cup and it is curious that even my jersey number with Brazil was 23. I have no doubt in saying that it is the trophy to which I am more attached".
Kaka scored a great 104 goals with the Rossoneri. He transferred to Real Madrid in 2009 for a record breaking fee of 67 million euros. He returned at San Siro for one season in 2013 and is currently a club representative in South America.
---
---