Shevchenko suggests Milan €25m-rated striker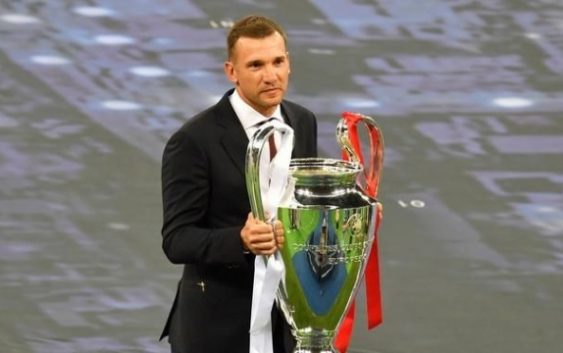 AC Milan legend Andriy Shevchenko believes that the Italian centre forward has very similar characteristics to his.
In recent days there has been a lot of talk about Andriy Shevchenko who has just published his book titled "Forza gentile" (Gentle force). Sheva's book was written in collaboration with journalist Alessandro Alciato. In his book the Ukraine star reveals several key moments during his illustrious career.
The former striker spent many years at Milan, where he won everything and was part of a fantastic group of players. He remains the second top scorer in the Rossoneri history and has left wonderful memories for the fans.
Last night Shevchenko was the protagonist of an interview on Sky Sport with his two former teammates, Alessandro Costacurta and Massimo Ambrosini, asking the questions. The most interesting moments was when Shevchenko was asked which striker was similar to him. The reply was immediate "Belotti".
Andrea Belotti is one of the strikers approached by AC Milan in recent weeks. The Italian could become the new partner of Zlatan Ibrahimovic next season. Even though his contract expires in June 2022, it will not be an easy operation. Torino are asking 30-35 million euros for Belotti but the real price tag is believed to be 25 million.
In the past, Belotti has declared he was a Milan fan and that he greatly admires Shevchenko. Certainly it would be a dream for him to wear the Red and Black jersey. A great mercato opportunity that the management is considering with great interest.
The Torino captain is destined to move this summer. Despite the strong bond with the club and with the fans, he wants to prove himself in a team with more important goals than salvation. He aims to play in European competitions and with Torino that is unlikely to happen. Belotti is about to turn 28 and it is normal that at this point in his career he makes such arguments. It is not just an economic issue.
---
READ MORE: AC Milan to sell 2 key players to fund summer mercato