Milan target: "I'm not worth 60 million. Kaka and Shevchenko my idols"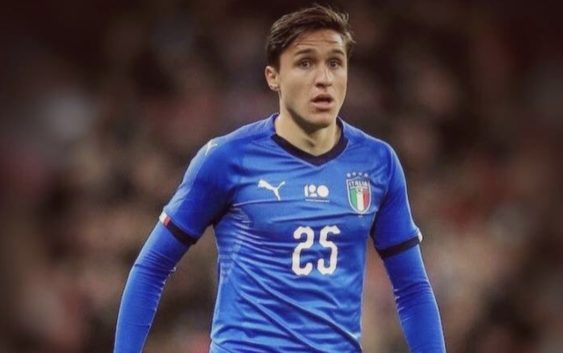 AC Milan continue to be linked with Fiorentina star Federico Chiesa who openly admits his admiration for Rossoneri stars Kaka and Shevchenko.
Federico Chiesa is without a doubt among the most interesting young Italian talents of Serie A. The flamboyant Fiorentina right winger has showed impressive qualities and, not surprisingly, he has become a regular with the Italian national team despite being just 20 years old.
This season the Italy international has made 8 appearances, scoring 2 goals and providing 2 assists. According to early indications this is expected to be Chiesa's confirmation season cementing his status as one of the best players in Serie A. Such appearances are attracting the attention of Europe's biggest clubs and the Rossoneri are in the first row.
Chiesa, interviewed by Il Corriere dello Sport, responds to the €60 million market valuation CIES has made for him: "I am concentrated only on always proving my worth, even if these numbers seem a little exaggerated. My only priority is to show, Sunday after Sunday, who is Federico Chiesa. Now my head is fully focused on the next match against Cagliari. Now I am happy here at Fiorentina. Again, I repeat, I think only of the next match".
Federico is also asked which football idols, excluding his father (former Italy international Enrico Chiesa), inspired him. And he mentions two great players who have dressed the Red and Black shirt: "Without a doubt Kaka. Shevchenko has always fascinated me as a striker". The name of the Viola talent continues to be linked with the Rossoneri even though today it seems difficult to think about a transfer. Fiorentina will not give up its gem until the end of the season.
AC Milan Home Jersey Men 2018/19