Mirabelli makes shocking criticism to Milan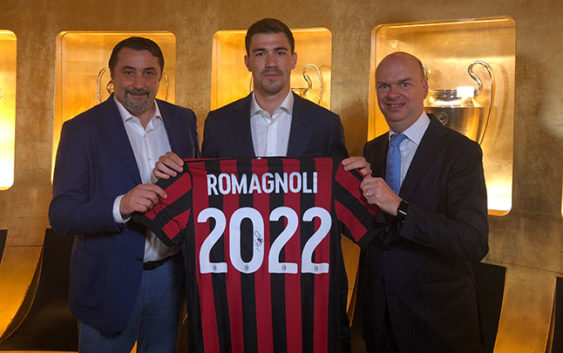 Massimiliano Mirabelli returns to talk about AC Milan. The former Rossoneri sporting director comments on Cutrone, Suso, Andre Silva, Correa and Elliott.
It seems as if ages have passed since Yonghong Li was president of AC Milan. The club was managed by Marco Fassone and Massimiliano Mirabelli was sporting director of the "Chinese Milan". In the summer of 2017, AC Milan invested almost €250 million to sign eleven players but still the Rossoneri finished the season in 6th place, once again failing to qualify for Champions League.
In an interview with Radio Sportiva, Massimiliano Mirabelli commented some of the transfers made by AC Milan this summer. Among them, the sale of Patrick Cutrone at Wolverhampton for around 20 million plus bonuses: "I was very sorry he went away. He can be useful for the national team and could have been useful for the Rossoneri too. When we arrived Cutrone was supposed to go to Serie B, we rehabilitated him. At least Milan could have gained a little more".

The former Rossoneri sporting director also spoke on the situation of Andre Silva. It was Mirabelli who brought Silva at Milan for €38 million but the club is now desperately trying to sell the Portuguese striker: "He remains an important striker. This insistence on wanting to give him away at all costs makes it clear that they want to undersell him and this certainly lowers his price tag. I think he's a good level player".
Subsequently Mirabelli touches on the Jesus Suso topic, a player who has done good things as right winger in these seasons and who was recently adapted in the position of trequartista: "He is one of the best in that role, but I don't understand those who want the Christmas tree formation (4-3-2-1) and make him play trequartista. After the pre-season you need to have clear ideas and don't change on the way. Suso is a guarantee and has been placed where he is not".
The former scout of Inter expresses his doubts about Angel Correa. According to Massimiliano Mirabelli, the Atletico Madrid striker does not deserve a huge investment: "I hear important figures being mentioned about him. He is a good player but does not solve problems. But the ones in charge decide in this regard".
Lastly, Mirabelli launched a direct critique for the American owners that now control AC Milan, Elliott Management Corporation: "For what Elliott has invested, this Milan should be playing for the top spots like Inter. During our tenure we made good capital gains without selling great champions. Our 2017 shopping campaign had ups and downs, but there was solidity. I hear so much talk but if Milan is a very young squad today it is also thanks to us".
It's a bit astonishing to hear Mirabelli's harsh criticism on the club. The Italian forgets that the decisions made during his management left the club near bankruptcy and for two editions out of Europa League. The capital gains he refers to were by irrelevant figures from the sale of players like Kucka, Niang and De Sciglio.

READ MORE: Former Milan midfielder to make sensational return if Kessie leaves