Mirante vs Tatarusanu: AC Milan have chosen the new starting goalkeeper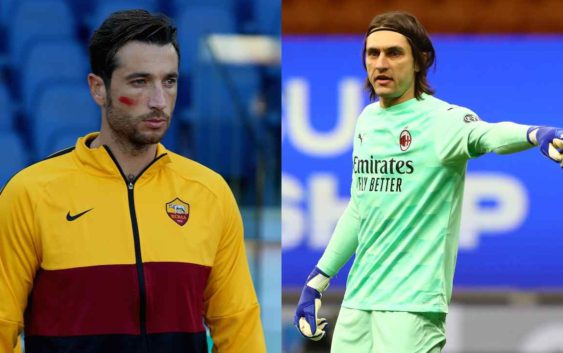 Antonio Mirante is the new goalkeeper of AC Milan and together with Ciprian Tatarusanu will battle for the number one role.
Now it's official, Antonio Mirante is the new goalkeeper of AC Milan. The 38-year-old Italian shot-stopper has signed a contract until the end of the season with a renewal option for one more season.
The former Roma goalkeeper was hired to make up for the frustrating absence of Mike Maignan. Maignan underwent a successful surgery today on his left wrist but the year is over for the French star with his recovery time expected to last at least 10 weeks. With Plizzari also out for a long time, Pioli has to choose one between Mirante or Tatarusanu as the starting goalkeeper.
Sky Sport reports that AC Milan have already made their choice. According to journalist Manuele Baiocchini the hierarchy between the posts will not changed. Ciprian Tatarusanu will be the new number one in Stefano Pioli's squad with Antonio Mirante being his back-up.
"We can confirm Tatarusanu will be the AC Milan's first goalkeeper. It is also a question of fairness since Ciprian was Mike Maignan's second. Then it is clear that the hierarchies can change over time. If Tatarusanu does not do well Mirante would be ready to play his cards. Milan took Mirante precisely because he is a highly experienced goalkeeper".
Clearly, if Tatarusanu were to prove not up to par, the former Roma would take over. The upcoming matches against Hellas Verona and Porto will give a view of what's to come.
---
READ MORE: AC Milan star offered to Inter