MN: Adli is not playing because of Saelemaekers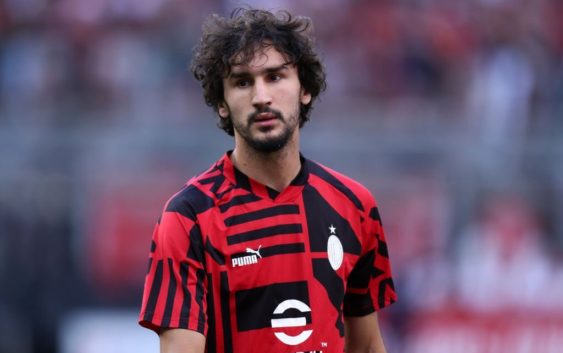 AC Milan midfielder Yacine Adli has featured scarcely so far and the absence of Alexis Saelemaekers has limited him even more.
Despite having a limited transfer budget, AC Milan still brought a significant number of players at San Siro this summer. Charles De Ketelaere, Malick Thiaw, Aster Vrancx, Divock Origi, Yacine Adli and Sergino Dest joined for a total fee of around €40 million. Nevertheless, it has been tough for the new signings to make room in Pioli's starting eleven.
AC Milan have such a cemented group, solid in values, ideas and spirit and it is very difficult to break through. Or rather, it's not easy to do it right away. And this is why, apart from De Ketelaere, at the moment the use of the "new ones" has been extremely limited. Those who have recently arrived at Milanello experience all this every week, and day after day they get closer to what the coach requires, both on and off the pitch.
Yacine Adli was the one to catch the eye most during pre-season. The 22-year-old French midfielder impressed with his elegance, passing and vision during the friendly matches. However, Adli has featured in only three official matches for a total of 54 minutes on the pitch and is out of the Champions League squad list.
MilanNews.it reports that Adli at the moment is the one most penalized by the injury situation. It seems a paradox, but it is not. Yacine is considered an attacking midfielder or mezz'ala (mid-winger) by Pioli. From what Pioli has observed so far, Adli still does not have the kind of pace and intensity that the coach requires for his intense and aggressive football and which therefore serves to be able to enter the rotations permanently.
He is obviously not "abandoned" either by Pioli or by the staff, but in a Milan squad that pays much attention to balance on the pitch, the absence of Alexis Saelemaekers has weighted most on Adli, who thus loses a teammate who can "support him" from a tactical and physical point of view.
The same assessment can be said for Malick Thiaw. He is considered a very good prospect, but he is still slow in terms of pace. The opportunities in any case will come for everyone, provided of course that they put themselves at the complete disposal of Pioli and the group.
---
READ MORE: AC Milan keen on €40m-rated French striker