Newcastle discussed second transfer from AC Milan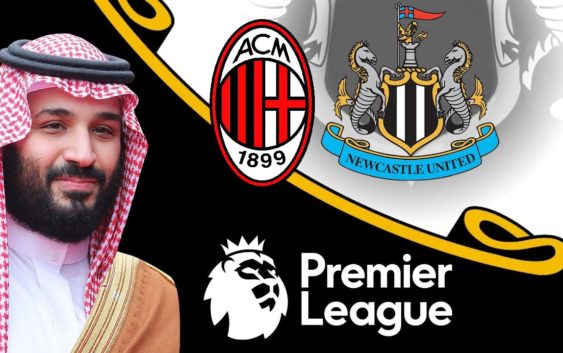 Newcastle have signed Sandro Tonali in a record breaking transfer but he's not the only player discussed between the two clubs.
AC Milan have completed the transfer of Sandro Tonali to Newcastle. It is a record breaking transfer for both clubs that may end up exceeding the €80 million figure. The operation will likely be announced after the EURO U-21 championship is over. Sandro Tonali thus becomes the most expensive Italian footballer in history.
However, Newcastle's business with AC Milan has not stopped at Tonali. The rich Premier League club owned by the Saudi crown price have also Theo Hernandez in their sight. Following the negotiations for Tonali, Newcastle inquired about the availability of Theo Hernandez this summer.
At the time, the French full back was rumored to be quite displeased by the unexpected departure of Paolo Maldini and AC Milan were reportedly willing to listen to offers. However, following the sale of Tonali, Milan are no longer willing to consider bids for Theo, Rafael Leao or Mike Maignan.
Journalist Antonio Vitiello reports that AC Milan have decided that no other key player will leave the summer, regardless of the offer that may arrive. AC Milan informed Newcastle that they have no intention to sell the 25-year-old French left-back. From now on the Rossoneri will focus on signings and at the same time offloading unwanted players.
Theo is not part of this category. Even the new management are convinced that a full-back with the abilities and talent of Hernandez is almost impossible to find on the market. The France international made 45 appearances last season giving an important contribution up front with 4 goals and 5 assists.
---
READ MORE: AC Milan's worst signings EVER