C. Ronaldo defends Higuain after unjust red card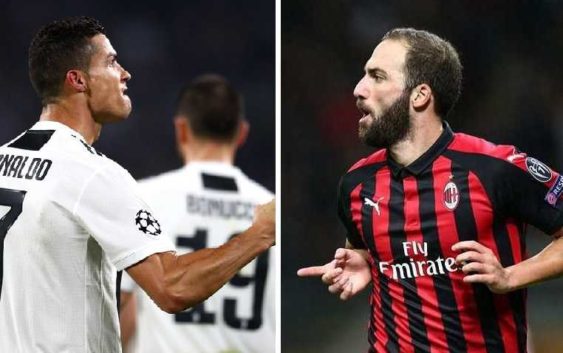 Juventus star Cristiano Ronaldo defends AC Milan striker Higuain and insists that his actions were not worthy of a red card. 
Juventus won. The final result is no surprise for anyone but considering how the game went, AC Milan could have pretended for something more. Mandzukic opened the scoresheet in the 8-th minute while Cristiano Ronaldo closed everything 10 minutes before the end of the mach. 
It was nigh to be forgotten for former Juventus striker Gonzalo Higuain. El Pipita failed to exploit a penalty awarded to AC Milan before the end of the first half and after Juventus' second goal he is shown a red card for excessive protests. The Argentine lost his mind and the intervention of players from both teams was required to calm tranquilize him.
Bianconeri superstar Cristiano Ronaldo was interviewed by Sky Sport at the end of Milan-Juventus: "I am very happy, especially for the team, to play against Milan is very difficult. To win 2-0 in Milan is indeed difficult. Serie A points record? I'm very happy, it was important to win today because Napoli had won yesterday".
Referring to Higuain's red card, the Portuguese said: "Higuain? He was nervous, I told him not to exaggerate because he risked a bigger penalty, he should not have been punished with a red card because he did not say anything bad"
Not only was the decision of the referee to send away Higuain wrong but Mazzoleni did not award a second penalty for AC Milan when Chiellini caused a foul inside the box against Romagnoli. Strangely the referee did not ask for VAR's help but awarded foul for Juventus instead.
---
---