Higuain apologizes to fans and club after bad performance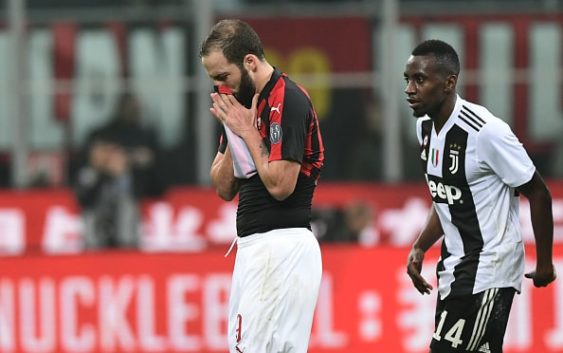 AC Milan striker Gonzalo Higuain had an awful night yesterday. El Pipita missed a penalty and was later sent off for excessive protests.
Gonzalo Higuain was the negative protagonist of yesterday's Milan-Juventus 0-2 at San Siro. The Argentine striker first missed the penalty that would have equalized the match and then, in the second half, he received a red card, after a heated debate with referee Mazzoleni.
The Rossoneri number 9 had already apologized immediately after the match but he wanted to reiterate his sense of guilt. With a post on Instagram Higuain asks for forgiveness again: "I want to apologize to everyone for my behavior yesterday on the pitch, to my teammates and the club, to the fans who since yesterday have been showing even more love. I take my responsibilities and I will do my best not to do it again".
The 30 year old striker is aware that what he did was wrong and such behavior is unacceptable. Normally he felt too much pressure in playing against Juventus, his former club that had offloaded him in the summer after the arrival of Cristiano Ronaldo.
He meant well but unfortunately it wasn't his night. Surely the missed penalty had a psychological effect on Gonzalo Higuain. Sometimes a single mistake can impact the rest of the game.
https://www.facebook.com/acmilannewsrossonero/photos/a.257519737989477/529313930810055/?type=3&theater
Captain Alessio Romagnoli also commented on the infamous episode: "Higuain? He was disappointed. He knows he made a mistake. When I walked in the dressing room after the game he was angry with himself. He didn't want the game to end like that".