Gazzetta: Udinese 0-1 AC Milan, player ratings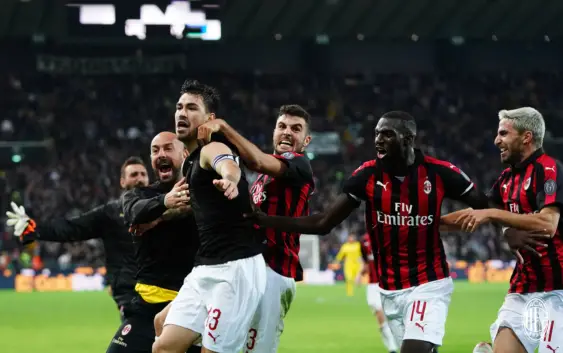 A thrilling encounter at Stadio Friuli with captain Alessio Romagnoli scoring AC Milan's only goal in the last second of the match.
All good performances from the AC Milan camp. Defenders included, considering Udinese-Milan marks the very first clean sheet for this season in Serie A. In today's ratings by La Gazzetta dello Sport in fact, not a single Rossoneri player goes under 6.
The man of the match, not that there were any doubts, is captain Romagnoli. And in fact a heroic act from Alessio (again) secures another three precious points for his team. 7.5 for Italian defender, with the following comment from La Gazzetta: "Are we really sure that in January Milan need Ibra? If Milan need the three points you call the number 13. Two goals and six points after the 90th minute. AC Milan holds the forth place thanks to an inspired performance from the captain".
6 for Christian Zapata, often in trouble against the fast Ignacio Pusetto even if the Colombian never makes a serious mistake. 6.5 instead for a happy Gianluigi Donnarumma, 6 for full backs Ignazio Abate and Ricardo Rodriguez, good in defense but rarely seen up front.
6.5 for Suso, the Spaniard seemed tired yesterday but always dangerous every time he had the ball in his feet. Perhaps a rest against Real Betis would allow Suso to fully recover for the upcoming main event with Juventus. Same situation for Frank Kessie, who won the very personal Ivorian derby against Seko Fofana.
6 for a simple but effective performance from Tiemoue Bakayoko and also for Diego Laxalt. 6.5 for Patrick Cutrone not inspired as always by decisive however in the winning goal of the Rossoneri. 6 for Gonzalo Higuain who is forced to leave the match in the first half. 7 instead for a super Samuel Castillejo whose impacts in the final result is evident. The former Villarreal provided yesterday's what Suso couldn't.
---
---