NYT: Milan, a storied team under murky ownership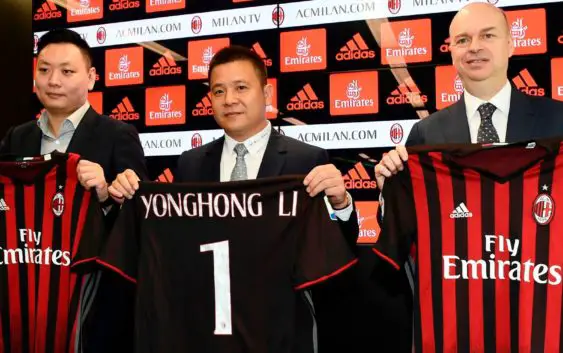 "Obscure" money and a mysterious owner. The New York Times has dedicated AC Milan a lengthy article reviewing the situation of Li Yonghong, the club's owner since April
When the Chinese businessman Li Yonghong bought A.C. Milan, the world-famous Italian football club, virtually nobody in Italy had heard of him or Guizhou Fuquan Group, listed in Mr Li's official resume as his main asset: a holding group of "the largest Chinese phosphorus mine". The New York Times writes that the mining empire described by Li Yonghong "was barely known" in the mining industry and poses detailed doubts about the ownership of the mine, which would instead be owned by Guangdong Lion Asset Management, a company that has changed four owners in the past two years. Among them, Li Shangbing, who appears to be the legal representative of Sino-Europe Asset Management, known as one of the Chinese companies with which seven months ago Milan was acquired. A person who has remained so far in the background of the Rossoneri evens, but that could gain importance. Li Shangbing told NYT he doesn't know Li Yonghong, but the American newspaper linked them – in addition to Sino-Europe Asset Management – for a legal dispute in which Li Yonghong and Guangdong Lion were jointly charged. NYT reporters visited Guangdong Lion's offices in Guangzhou last August, finding them "closed, with an eviction notice at the door; inside, the desks and chairs were in disarray, the computers had no hard drive and worms infested a garbage can."
THE MINES – The New York Times emphasizes that the mine has changed owner four times, sometimes at a zero cost. Curiously, almost all the owners are called Li, a common last name in China however. Li Shangsong, co-owner with Li Shangbing, has sold his shares to Li Qianru. Li Shangbing and Li Qianru have sold at zero cost to Li Yalu the entire mine, who weeks later sold to Zhang Zhiling for 0 euros again. As you can imagine, it is not easy to reconstruct the reasons for these operations and how much they affect Milan.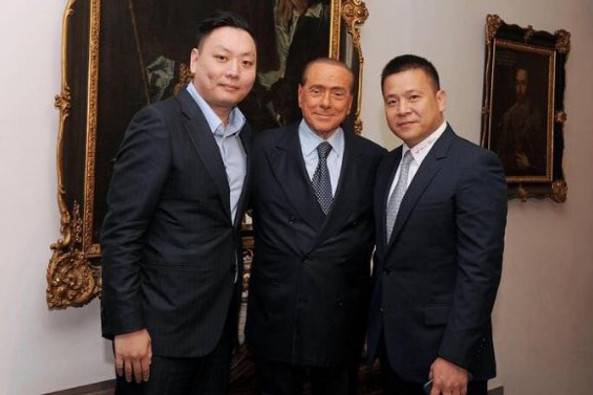 LI YONGHONG – In the article, NYT recalls the precedents of Li Yonghong and his family. "In 2013, the securities authority fined Mr Li's $ 90,250 (about 76,500 euros at the current exchange rate) for the non-disclosure of the sale of shares for $ 51.1 million (about € 43.3 million). In 2004, according to The Shanghai Securities News, the official information medium of the Chinese securities authority, Mr. Li's family business, Guangdong Green River Company, has partnered with two other companies to cheat more of 5,000 investors for $ 68.3 million (about € 57.8 million). Mr. Li's dad and brother were sentenced to jail. Mr. Li reported that he was investigated but not accused of misconduct".
NO COMMENTS – The New York Times has contacted the protagonists of the story. Mr. Li through AC Milan refused an interview. Rothschild & Company, Mr. Li's financial advisor in the deal with Berlusconi, preferred not to comment. Li Shangbing in a phone interview said he did not know Li Yonghong, denied that he had formed Sino-Europe and owned Milan shares, refusing to answer other questions. Milan did not want to comment on Li Shangbing but a club spokesman said Mr. Li's control over the mine was verified by lawyers and banks involved in the deal. According to NYT, the same spokesman said Li had nothing to do with his relatives allegations and was a victim in Guangdong's case lawsuit, while the $ 90,250 fine was explained by his lack of familiarity with the stock listing rules. The NYT failed to trace Chen Huashan, the listed owner of Sino Europe Sports Investment Management (the protagonist of the club's acquisition in April), the person who more than one journalist has identified as Li Yonghong himself.
---
---