Official – Diego Lopez is the first departure of AC Milan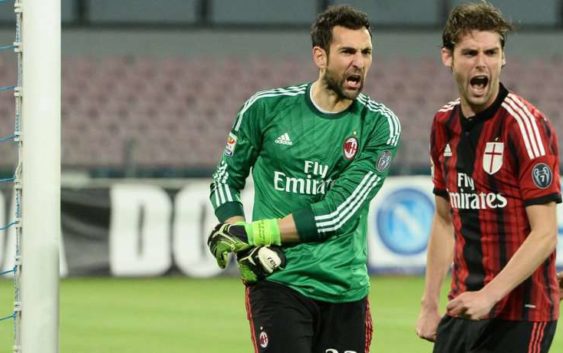 AC Milan confirm the first official departure of the summer transfer window. Diego Lopez will move to Espanyol for a figure reported to be around 2 millions.
MILAN TRANSFER NEWS – After a good season, Espanyol have decided to permanently sign Diego Lopez. The goalkeeper was part of the Spanish team on loan. He decided to leave AC Milan after the unexpected explosion of Gigio Donnarumma. Diego Lopez became e substitute after Donnarumma became a fixed starter even though debuting at 16. Lopez spent the entire 2015/16 season at the bench and with Milan's blessing decided it was best to move away in order to play regularly.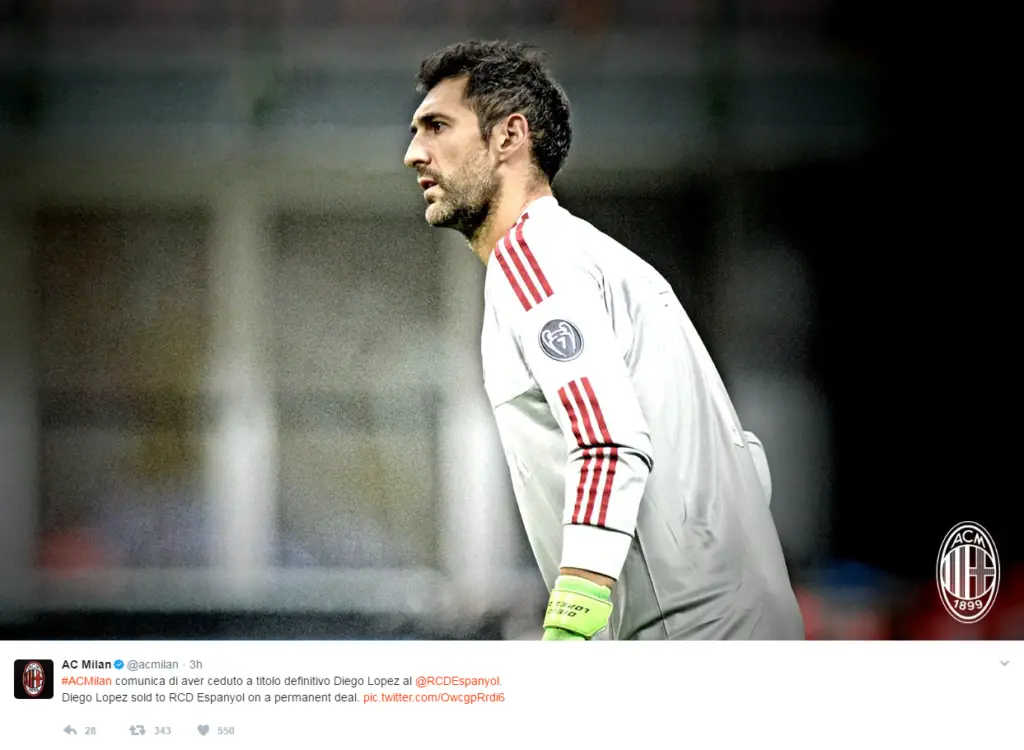 The 35 year old goalkeeper was part of Real Madrid, Villarreal and Sevilla in the past. He signed a 3 year contract with Espanyol with a release clause of 50 million euros. Both parties have declined to publish the sum of this transfer but rumors suggest it may be around 2 million euros. A very low figure but the departure of the Spaniard will allow AC Milan to save his hefty salary of 2,5 million euros per season. His contract with Milan was about to expire next season. Considering his age and his salary it would be pointless for Milan to retrieve a player whose only duty would be to warm the bench. He arrived at Milan in 2014 from Real Madrid and played an excellent first season under coach Inzaghi. Next season, after three consecutive matches without a win, coach Mihajlovic decided to drop Diego Lopez in favour of 16-year-old Gianluigi Donnarumma.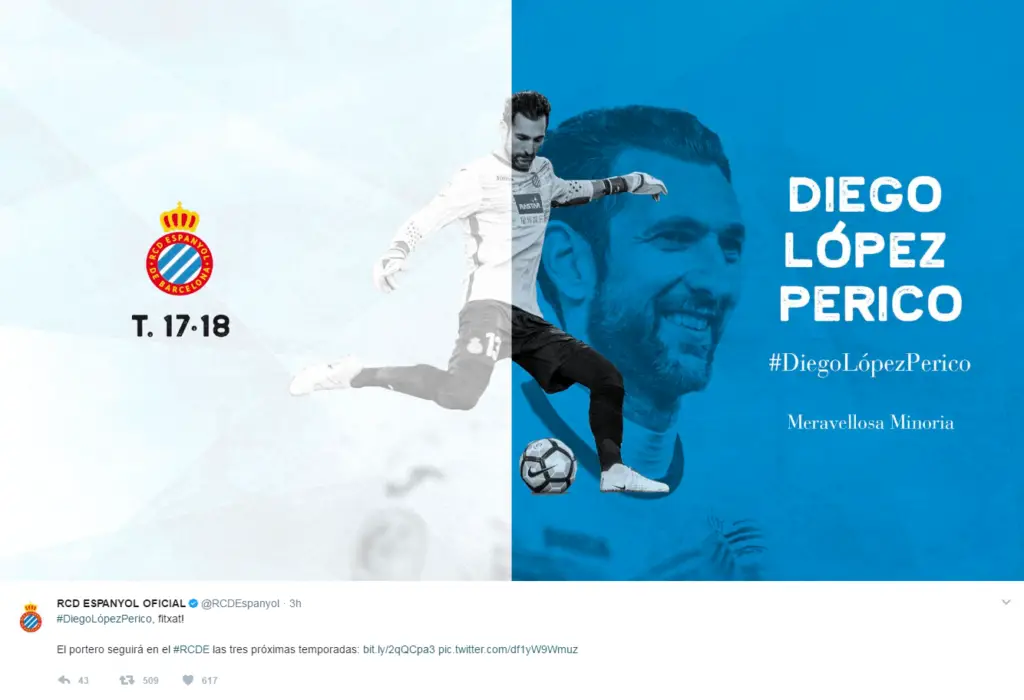 His definitive departure was the best move for all the parties involved in this transfer. This way Diego Lopez can enjoy first team football in continuity. During this season the Spaniard made it clear that he would not accept a substitute place at AC Milan and that he intended to stay in Spain. Both club's simultaneously confirmed the transfer via their respective twitter profiles. The goalkeeper's first words for the Espanyol official website were: "I want to thank the club, the coach, the staff, my colleagues and the fans for a fantastic year. My desire was to continue here because i feel good here". We wish Diego Lopez all the best at his adventure at Espanyol and thank him the time he spent at AC Milan. With Gigio Donnarumma on goal no one can say that his absence will be felt.
---