Paper Talk: Continue negotiations for Diego Costa and Renato Sanches while Bacca prepares to leave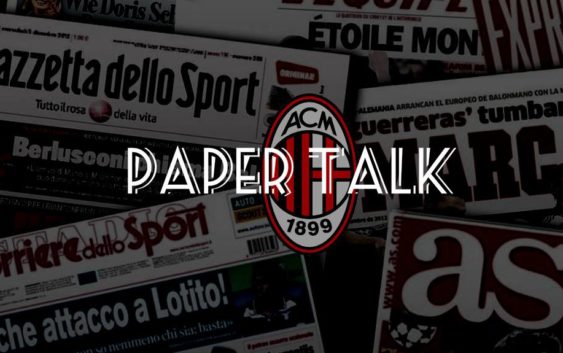 LA GAZZETTA DELLO SPORT
"Desire for Milan. Already sold 33,000 tickets for the Europa League return match in San Siro and Renato Sanches from Bayern calls the rossoneri". It's the opening title of La Gazzetta, giving space to future moves in the offensive department: "Casting for the attack: Mission to Sardegna for Diego Costa and Falcao".
The "Hunger of Milan" is dealt in details in the second and third page: "Europa League action #in50,000. And even Sanches dreams of Milan" stressing the great enthusiasm of the rossoneri fans. "Tomorrow's debut in Europa League while for the return there are already 33 thousand tickets sold". La Gazzetta also reports the statements of the Portuguese midfielder of Bayern Munich "Milan is an interesting option. If there is a chance and the clubs find an agreement, i would gladly take advantage of it, i hope we will find a solution. "
AC Milan's starting eleven against CSU Craiova should be: "Borini, Cutrone and Niang: the attacking trio, debut for Kessie. From the first minute also Musacchio and Bonaventura". Bonucci, Biglia and Conti will not travel with the team.
La Gazzetta dello Sport analyzes the market scenarios: "AC Milan attack, there is also Diego Costa. Rebounds the former Chelsea and is a duel with Inter for Kalinic. Falcao, Aubameyang and Belotti remain vivid".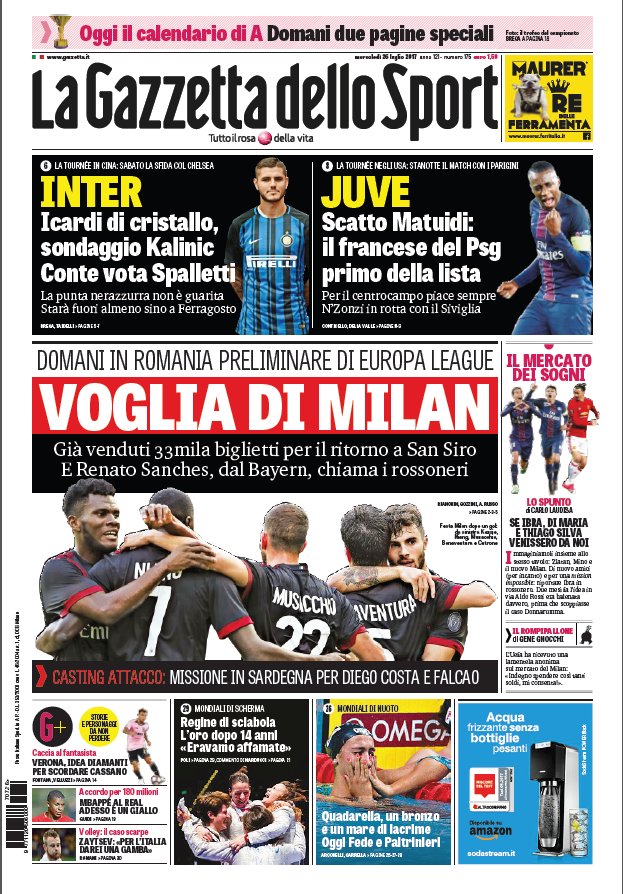 CORRIERE DELLO SPORT
The Roman daily newspaper also discusses Renato Sanches: "Even Sanches! The Portuguese talent wants only Milan – At Bayern i play rare, the rossoneri option is a great opportunity for me to have more space". Fassone and Mirabelli prepare new talks with the German club. The topic is dealt in detail on page 12: "Sanches pushes for Milan. Fassone and Mirabelli meet in Sardegna with the midfielder's agent who will try to convince Bayern to let the Portuguese go on loan".
Not just signings. The rossoneri are trying to sell Carlos Bacca: "Marseille is preparing an offer for Bacca".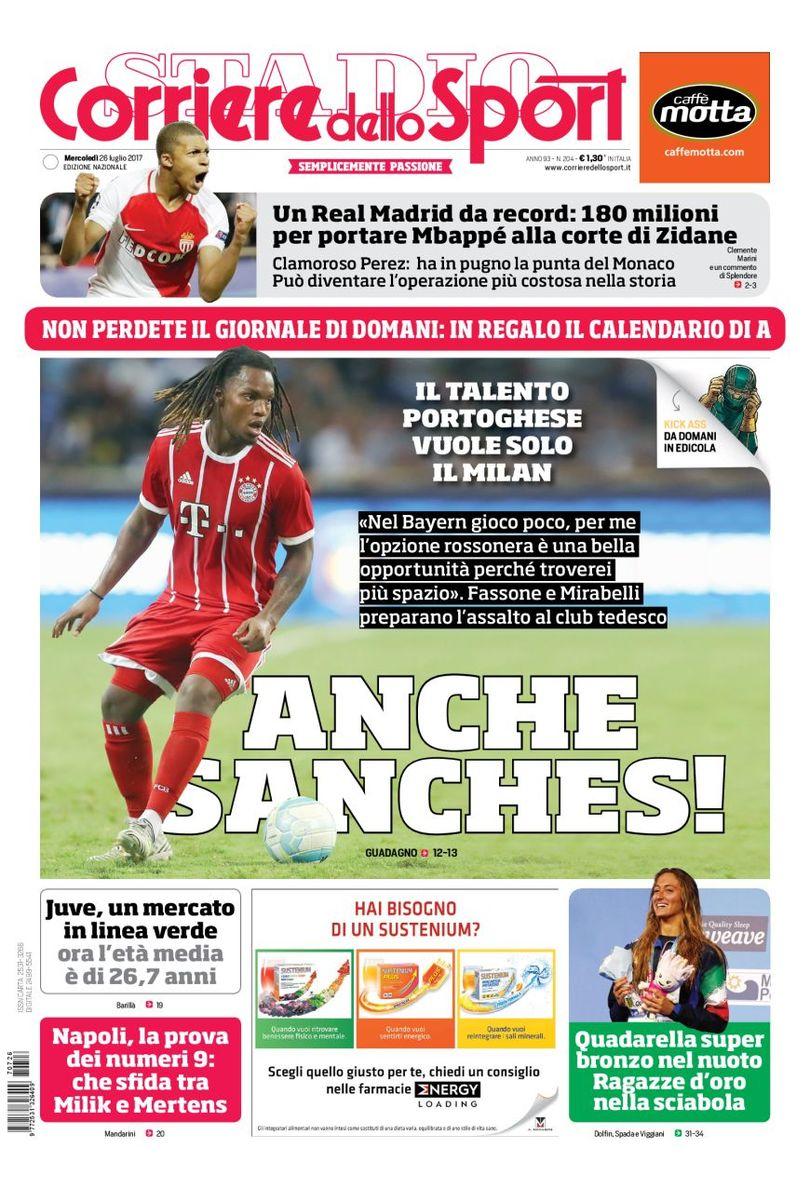 TUTTOSPORT
"Assault on big players Diego Costa and Sanches. A pair of aces to please manager Montella".
Tuttosport also speaks about the possible departure of Carlos Bacca: "Bacca is still waiting for Marseille".