Serie A 2017/18 fixtures: All AC Milan matches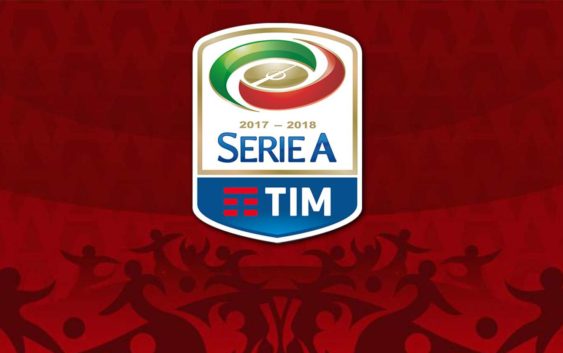 The 2017/18 Serie A season is about to begin. Goals, spectacle and emotions are guaranteed. 
A new Serie A season is about to raise the curtain. The Chinese ownership led by Yonghong Li, under the guidance of Marco Fassone and Massimiliano Mirabelli, has made big investments in this summer transfer window singing an entire new team. Finally the new roosoneri management have build for manager Vincenzo Montella a team capable to challenge Juventus for the Scudetto and succeed in Europa League. 
AC Milan will play the first match against Crotone, away, on 20 August. Last year the rossoneri managed to get only a 1-1 draw in Ezio Scida Stadium. Milan will face Roma, the first big opponent on 7th round, and immediately after the derby against Inter. On 11th round, AC Milan will face the reigning champions Juventus. While against Napoli will be played on 13th round. The last match of the season will be against Fiorentina.
All AC Milan's 2017/18 Serie A matches: 
1° ROUND – 20 August
Crotone – Milan
2° ROUND – 27 August
MILAN – Cagliari
3° ROUND – 10 September
Lazio – MILAN
4° ROUND – 17 September
MILAN – Udinese
5° ROUND – 20 September
MILAN – Spal
6° ROUND – 24 September
Sampdoria – MILAN
7° ROUND – 1 October
MILAN – Roma
8° ROUND – 15 October
Inter – MILAN
9° ROUND – 22 October
MILAN – Genoa
10° ROUND – 25 October
Chievo Verona – MILAN
11° ROUND – 29 October
MILAN – Juventus
12° ROUND – 5 November
Sassuolo – MILAN
13° ROUND – 19 November
Napoli – MILAN
14° ROUND – 26 November
MILAN – Torino
15° ROUND – 3 December
Benevento – MILAN
16° ROUND – 10 December
MILAN – Bologna
17° ROUND – 17 December
Hellas Verona – MILAN
18° ROUND – 23 December
MILAN – Atalanta
19° ROUND – 30 December
Fiorentina – MILAN
20° ROUND – 6 January
MILAN – Crotone
21° ROUND – 21 January
Cagliari – MILAN
22° ROUND – 28 January
MILAN – Lazio
23° ROUND – 4 February
Udinese – MILAN
24° ROUND – 11 February
Spal – MILAN
25° ROUND – 18 February
MILAN – Sampdoria
26° ROUND – 25 February
Roma – MILAN
27° ROUND – 4 Mars
MILAN – Inter
28° ROUND – 11 Mars
Genoa – MILAN
29° ROUND – 18 Mars
MILAN – Chievo Verona
30° ROUND – 31 Mars
Juventus – MILAN
31° ROUND – 8 April
MILAN – Sassuolo
32° ROUND – 15 April
MILAN – Napoli
33° ROUND – 18 April
Torino – MILAN
34° ROUND – 22 April
MILAN – Benevento
35° ROUND – 29 April
Bologna – MILAN
36° ROUND – 6 May
MILAN – Hellas Verona
37° ROUND – 13 May
Atalanta – MILAN
38° ROUND – 20 May
MILAN – Fiorentina