Pedulla: Lille have asked for time after AC Milan offer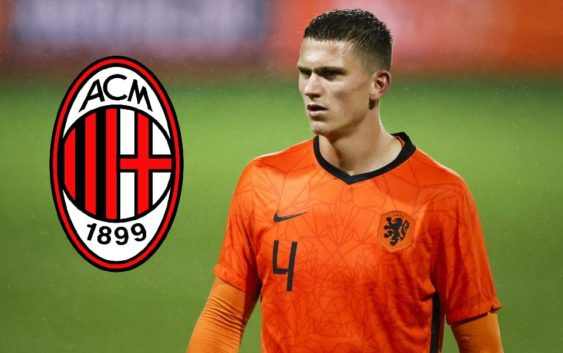 AC Milan are progressing in talks with Lille. The signing of Sven Botman is much more likely than initially believed repots Alfredo Pedulla.
Immediately after the injury of Simon Kjaer Paolo Maldini would lay out AC Milan plans for his replacement. "We will try to anticipate the important investment for a new centre back that was scheduled for next summer." From the very first moment the name of Sven Botman has been the number one pick of the Rossoneri.
Unlike initial reports, the purchase of Botman in Janaury is no that impossible reports transfer market expert Alfredo Pedulla. AC Milan have an excellent relationship with Lille as evidenced by the recent business between the two clubs. At the same time, besides Botman, the two clubs are also negotiating a summer move about Renato Sanches.
AC Milan are very focused on the 21-year-old Netherlands defender for a number of reasons. Botman is young but already a Ligue 1 champion, a powerful defender but with ample room for improvement. Important features that have convinced Elliott to spend a significant fee for his purchase.
With the signing of Botman, AC Milan could settle their defence for the next 10 years. Lille were initially asking 30 million euros for their star but the French club are open to negotiations. Pedulla reports that Lille are willing to sell Botman for a lower fee.
The Ligue 1 side have sold Ikone to Fiorentina, however, for financial reasons they need to sell at least another player. At 20 million euros plus add-ons the parties could reach an agreement. Lille have asked for time to evaluate this offer. Elliott are ready to spend a high fee but they need the payment to be recorded in next season's budget.
---
READ MORE: Lukaku sends clear message to Kessie