Pellegatti: Spanish coach most likely to replace Pioli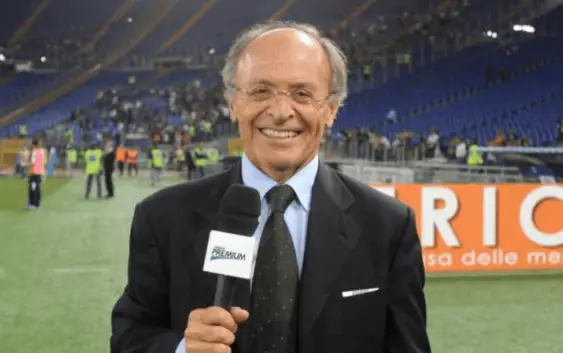 AC Milan coach Stefano Pioli is again under fire following a string a negative results that could lead to his sacking.
The recent row of negative results has put AC Milan coach Stefano Pioli under fire again. Despite having reached a spot in the Champions League quarter-finals after overcoming Tottenham Hotspur, the Rossoneri have been a total disaster in the league. In the last three Serie A matches against Fiorentina, Cremonese and Udinese, AC Milan have earned just one point. Not to mention the disgraceful defeats against Lazio and Sassuolo.
AC Milan are at serious risk of missing a spot in next season's Champions League due to consecutive disappointing performances and lack of points. A shocking absence from Champions would very likely result in the sacking of Stefano Pioli. The Italian coach shares part of the blame for the many underwhelming games this season.
Who could be the successor of Stefano Pioli as AC Milan coach. Journalist Carlo Pellegatti reports that Antonio Conte is not an option for the Rossoneri. Instead, AC Milan are looking at Luis Enrique as the most likely coach to take helm of the club in case Stefano Pioli leaves at the end of the season.
"Nothing can be ruled out in football, but knowing Gerry Cardinale's way of working, Antonio Conte would represent just the opposite of how he is working at Toulouse, for example. He is a very expensive coach, I see Cardinale maybe going for a more international figure with Luis Enrique being the ideal profile.
Gerry Cardinale's way of working favors Luis Enrique. In addition, sporting director Frederic Massara is someone who knows Luis Enrique very well having worked together at Roma. The two still maintain a relationship. Nevertheless, a decision on Pioli will be made only after the season has ended".
Thus Carlo Pellegatti denies recent rumors that AC Milan owner Gerry Cardinale was working to bring Antonio Conte at the Italian club. Luis Enrique is having a sabbatical year following his departure from the bench of the Spanish national team after the World Cup. The 52-year-old achieved great success during his three seasons with Barcelona while his only year in Italy with Roma was a total disappointment.
---
READ MORE: Jorge Mendes offer two wingers to AC Milan