AC Milan have only 3 unsellable players and Leao is not one of them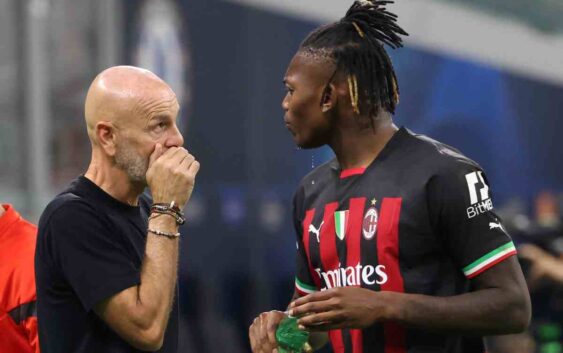 Three AC Milan players will not leave the club not matter the offers 
but Rafael Leao is not part of this list.
AC Milan are using this period of international break to further advance their work on the new stadium. The Rossoneri are trying to find an area to build the stadium in full ownership and not shared with Inter. The Rossoneri are much more quiet regarding transfers or contract renewals with Rafael Leao being the prime example.
The Portuguese left winger is going through a very difficult moment without being able to score in many games. Even with the national team things are not going well for the 23-year-old who is not a regular starter and was booed by the Portugal fans in the last match against Liechtenstein.
Italian journalist Carlo Pellegatti gives an update on the situation of Rafael Leao. Pellegatti reports that AC Milan consider unsellable only three players: Mike Maignan, Theo Hernandez and Sandro Tonali. Not only their football abilities make them excellent players but the three are in high regard for their charisma and leadership qualities.
AC Milan have no intention to entertain offers for these three players no matter how high they might be. However, the situation is much more different for Rafael Leao. AC Milan have no intention to repeat another Donnarumma or Kessie-like situation seeing yet another key player leave as a free agent. Either Leao renews or he will be sold this summer.
Nevertheless, even the second scenario is not without consequences. Despite his scintillating form last season, Leao has never been a constant performer as demonstrated again this year. That has decreased his market value considerably. At the moment, no clubs plans to activate his release clause but Milan are also not expected to any offers to go beyond 80 million. All things considered, Rafael Leao's market value has fallen to around €60 million.
---
READ MORE: Mendes proposes 2 wingers players to AC Milan