30m-rated winger is AC Milan's summer dream for the attack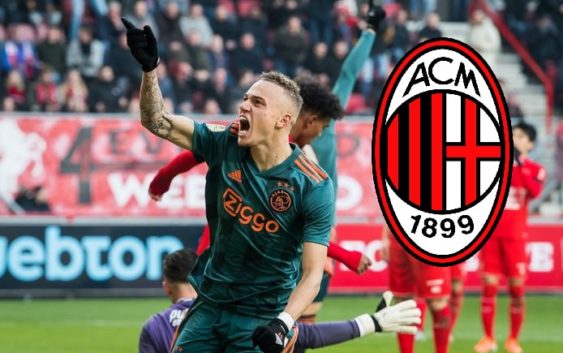 AC Milan are very interested in Brugge star Noa Lang. The 22-year-old winger is impressing with his performances in Belgium.
The AC Milan management continues to have an eye on the transfer market, even if the winter window is over. However, it is already time to plan for the future, to start understanding how the squad could be improved further and be more competitive for next season.
The Rossoneri plan to make important investments in attack and Noa Lang is the summer dream of AC Milan. The Dutch winger is making a name for himself in the Belgian league with some great performances in the last two seasons. AC Milan are deeply impressed by what the 22-year-old is doing with Club Brugge. Maldini and Massara are reportedly big admirers of Lang.
Noa Lang is a product of Ajax's famous youth academy. On December 2019 he became the first Ajax player to score a hat-trick on his first league start in 60 years. Strangely (knowing the Dutch club's way of operating) Ajax sold him to Brugge for only €6 million. The Netherlands international is now highly regarded in Belgium and could soon make a significant leap forward in his career.
Noa Lang is a gifted, right-footed wide forward most comfortable coming inside off the left wing, though has the versatility to play across the attack. He is a hub of activity and creativity in the final third, where his technical skill and bravery on the ball are obvious signs of his education at Ajax's exceptional academy. It is his immense creativity which is his most noticeable trait moving effortlessly between the lines. This appreciation of time and space, knowing when to stay on the ball, when to delay the pass, when to quickly speed up the play, that gives him such variation.
This season Noa has already scored 8 goals and providing 12 assists in 33 appearances so far. Able to play on both wings, he is considered the perfect player for Stefano Pioli's 4-2-3-1 formation and play style. Nevertheless, snatching the new emerging star of Dutch football will not be easy with Club Brugge asking at least 30 million to part ways with Lang.
The Belgian club are in no need to sell and the player has a long-term contract until 2025. While the price may be considered high, Noa is exactly the type of player prefers to invest for. Young, talented and with ample room for improvement. Un unpolished gem ready for the big stage.
---
READ MORE: AC Milan's worst signings EVER