Pioli explains the 3 reasons why he dropped De Ketelaere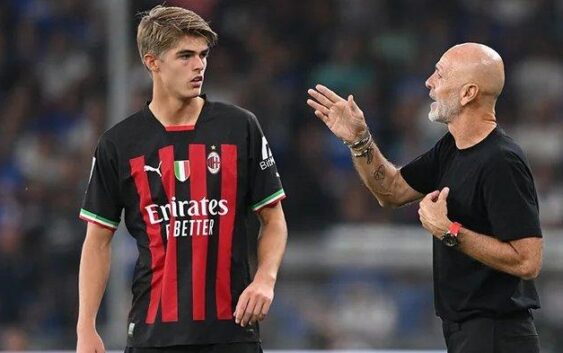 Stefano Pioli explains why he decided to drop Charles
De Ketelaere in favor of Brahim Diaz in 
AC Milan win over Juventus. 
AC Milan return to the winning ways. The Rossoneri bounce back after the Chelsea fiasco with a convincing victory against Juventus. Two goals from Fikayo Tomori and Brahim Diaz were enough to overcome Juve despite the many injury problems. AC Milan dominate and had to chances to score even more.
Stefano Pioli overhauled the squad for this match surprising Massimiliano Allegri with his choices. The Italian coach decided to bench Charles De Ketelaere in favor of Brahim Diaz and the Spaniard scored a marvellous solo goal. Tomasso Pobega was another unexpected starter playing from the first minute on the right wing.
Initially it was expected that De Ketelaere would start from the first minute. The Belgian attacking midfielder has received a lot of criticism for his lack of goals but Charles is the player to create more chances for goal in Serie A than every other player. Pioli revealed that he preferred Diaz over De Ketelaere for three reasons.
"I made this choice because of three reasons. The main motivation for the change lies first of all in the match. Secondly because it is the third game in seven days, and also because Brahim Diaz is an excellent player". Pioli reaffirms that he has fully faith the in the 21-year-old talent.
"I think you have to be very careful when my boys talk. I don't know if you've read Leao's interview this week. He said that he was having a hard time withstanding pressures and expectations. They are young boys. He needs examples of selflessness and generosity. I think Charles is incredibly talented, he's smart and he's great quality. Everything has changed for him: team, coach, habits, country, way of playing.
I am amazed because we have had past examples. Tonali in the first year due to the overwhelming number of midfielder was to be sent back to Brescia. Now he is a top player. I told Sandro not to say anymore that he looks like Pirlo or Gattuso but that he is simply Tonali. Charles will take the same route, he doesn't lack much. Scoring a goal can perhaps give him more serenity, but I know what path the boy must take. He entered very well tonight, very well".
---
READ MORE: AC Milan's worst signings EVER