Pioli gets rewarded after Maldini sacking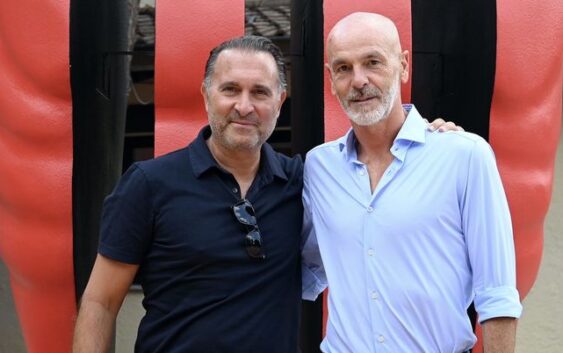 AC Milan coach Stefano Pioli will be one of the big beneficiaries following the departure Paolo Maldini and Frederic Massara.
The word shocking doesn't do justice to what has happened at AC Milan club in the last days. In a totally unexpected way club owner, Gerry Cardinale, has decided to fire Paolo Maldini. The way it happened showed no respect for a club legend that brought AC Milan back to winning the Scudetto and qualifying regularly in the Champions League.
Frederic Massara will follow in Paolo Maldini's footsteps. The Italian sporting director is in talks to terminate his contract thus staying loyal to Maldini and their way of work. While some expected Stefano Pioli to be next in the club cleanout the situation turned up pretty differently.
Stefano Pioli will be one of the big beneficiaries of the revolution of that is taking place at the club, if not the biggest. Gerry Cardinale has decided to reward Pioli giving him much more power, especially on the transfer market. Pioli will have a key role in the upcoming summer transfer window.
The Italian coach will work closely with CEO Giorgio Furlani and head scout Geoffrey Moncada. While in the past Pioli only indicated the positions that the team required strengthening, things will be quite different this time. Stefano Pioli will be giving player names that he wants to sign and can veto targets he doesn't like.
Practically, AC Milan and Gerry Cardinale are promoting Stefano Pioli to the manager role that is widely spread in the Premier League rather than the traditional Italian coach. Only time will tell if he in cooperation with Furlani and Moncada will rise up to the challenge of replacing Maldini and Massara.
---
READ MORE: AC Milan's worst signings EVER