Pioli: I will not apologize to the fans…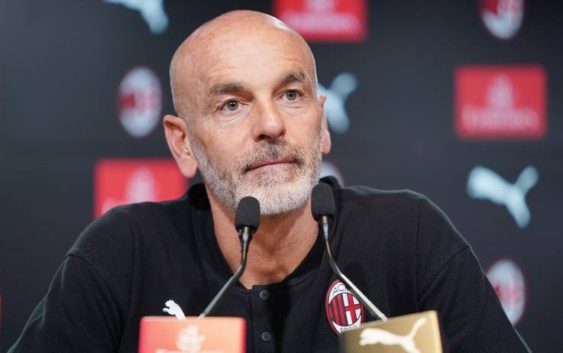 Coach Stefano Pioli thinks he should not apologize to the fans after 
AC Milan's disastrous 5-1 defeat against Inter.
What happened tonight at San Siro was pure humiliation for the Rossoneri. AC Milan lost their fifth consecutive derby by conceding five goals from Inter. Stefano Pioli's squad were already in disadvantage from the 5th minute of the match and never showed any signs that they could recover. Numerous individual errors weighted on their performance but everyone without exception disappointed.
It is only the fourth match of the new season but it is still a derby and against a direct competitor for the Scudetto. Strangely, in the after match press conference, coach Stefano Pioli did not want to apologize to the fans after that disastrous display. Instead the Italian coach tries to look at the positive aspects.
Are Inter too strong?
"Inter are strong, we're not surprised. But the result is too heavy for our performance, we shouldn't have given up. Up until the 3-1 we delivered a performance in every respect, even though Inter were smarter. Then we shouldn't demoralize ourselves, instead we have to play until the end. Unfortunately this result will help us."
Do you feel like apologizing to the fans?
"I don't agree with apologizing to the fans. In your opinion, did we want to concede 5 goals from Inter and lose the derby? We're sorry but you need to apologize when you deliberately don't do something".
But if we look back at the other derbies…
"You can look back and see what you want. We have lost 5 derbies and we will try to do better".
After a defeat like this, is it a good thing to play straight away?
" I coach a mature team. We will be able to analyze the things we did wrong to try to do well on Tuesday. No psychological problems. It went badly, I'm sorry for us and for our fans, very sorry. We won't have any psychological repercussions. We are at the start of the championship and we want to be competitive until the end. We grew with the victories and now we must learn to grow with this heavy defeat."
---
READ MORE: Newcastle preparing new bid for another AC Milan star after Tonali