Pioli makes specific transfer demands and reveals Kessie tensions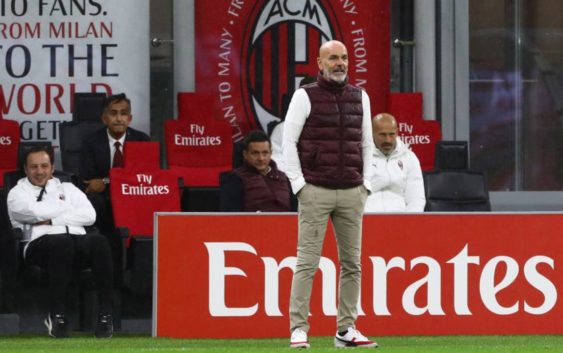 After the win with Spezia, AC Milan coach Stefano Pioli talks about transfers, player absences and his tensions with Kessie.
Stefano Pioli spoke to Sky Sport at the end of Milan vs Spezia that ended 3-0 in favor of the Rossoneri. A great victory for the Red and Blacks who are the first team to play with seven starters born in 1999 in a single match in the top 5 European leagues.
Pioli was clear on what he expects from the transfer market. "I am satisfied with tonight's match. We know that we are looking for a central defender, we have injuries and a schedule with many commitments. If I can have another defender that would be great. However, we dreamed of making this start of the season, we have started with the right spirit and we are confident for the future".
Pioli is satisfied with his group: "Milan are now a team, we have an identity and we play with a lot of positivity. There are high expectations and it is normal considering the jersey we wear. We will arrive with the right enthusiasm for the next difficult matches. We played well with several absences, there are those who have never taken a rest. I hope to recover Ibra, Rebic, Conti, Musacchio and Romagnoli soon. We want to improve and never give up".
The Rossoneri coach takes stock of the absent players: "Next week is important for Rebic, he still has pain. Romagnoli could be in the derby, but Musacchio may need a little longer. Ibra and Duarte have to wait".
Pioli receives compliments, but he doesn't let himself be distracted: "I'm thinking about working and the next match. I'm fine, we're fine together and I like this environment. We are a young group that must continue to work to improve, we will have important challenges ahead. There are seven teams for the first four spots, we have to give our best thinking game by game".
The AC Milan manager has improved in relations with the players after what happened at the time of Fiorentina, when Davide Astori died: "What happened in Florence helped me to grow, to develop an even more complete relationship with the players. They are young people who we should understand and stimulate, each one has a different access key. Kessie? He is very sensitive and positive, we had too much friction at the beginning. There were discussions, certain things I didn't like and we confronted each other. The goal is to always get the best out of each of them".
---
READ MORE: Gattuso snatches AC Milan top target