Pioli on Serie A favorites, Tonali suspension, new penalty taker and more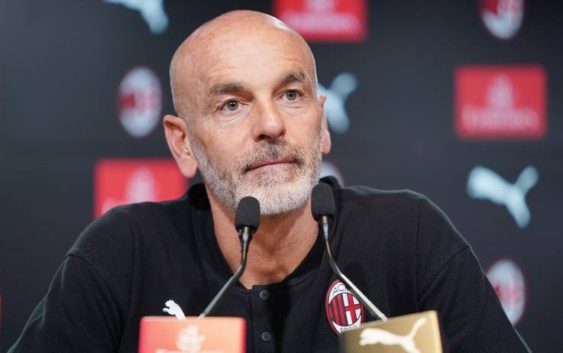 AC Milan coach Stefano Pioli analyzes the victory against Venezia and compliments the performance of his players.
Stefano Pioli was interviewed by Sky Sport at the end of the Venizia-Milan: "It will have to be the year of confirmation that we are back as a competitive team. There is the one step missing between being competitive and winning. Let's see if we can overcome the last step. Today the the match looked easy from on appearances, we had the right attitude and played as a team".
The coach continues his post-match analysis as follows: "We have experienced a period of emergency since November, we obviously lost something. We made good use of the Christmas break. We are satisfied after the two difficult matches we won. We must continue like this. Serie A classification? Fans must be proud of how the team plays, of the spirit it puts forth. We thank them for their closeness, sorry to have a reduced stadium capacity in the next matches".
Sandro Tonali set to miss next match: "These are game situations that can happen. He miscalculated the timing, a yellow card can happen. Another teammates will play against Spezia. It would have been more foolish to get a yellow card for protests."
Pioli on the fact of not playing in European cups: "It was better to stay inside. We had a difficult group, but we had built up a chance. More for our own responsibility than for Liverpool's merits, we did not take it. It certainly can be an advantage to have clean weeks to work and prepare yourself. We are not satisfied that we are not yet in the Champions League. We will try to repeat Inter second half of the season last year."
Pioli concludes: "Self-awareness comes from the experiences we are having. There are young players who are becoming mature. In these two games Theo is more attentive, concentrated and more mature than a year ago. He needed to grow like other teammates. We are young, but mentally more ready. There is still a lot to win. Allegri said the right thing by saying that Inter are clearly favorites. We must continue to work with enthusiasm, we spend a lot of energy and we need to prepare we;l."
Pioli does not spare praise for Theo Hernandez: "He must have a clear goal in mind. He has everything to be one of the best in the world. He has to work for it. When you have these possibilities you don't have to settle. He must continue like this. He is already a very good player, I told him, but he must not be satisfied because he can become a top player. "
Pioli confirms the great consideration also for Leao: "The same words are valid for Leao, he still has to work to be a world-class player. He is more lucid, he is more in the game and he is more attentive. He has a greater sense of responsibility, he has grown in every aspect. He is young and must continue to be ambitious. It takes work, sacrifice and time to achieve success".
On who was the penalty taker given that Brahim Diaz had taken the ball and then Theo Hernandez took it: "It was Theo, it was right that he shot. Sometimes things can go differently on the pitch. Theo took a nice penalty, precise and strong. It is good to have more possibilities".
Pioli happy with the 300 benches in Serie A: "I heard about it and I'm happy to have reached them with this club. Milan gives me support and it's the ideal environment to work".
---
READ MORE: AC Milan have the new Henry