AC Milan respond to €70m bid from PSG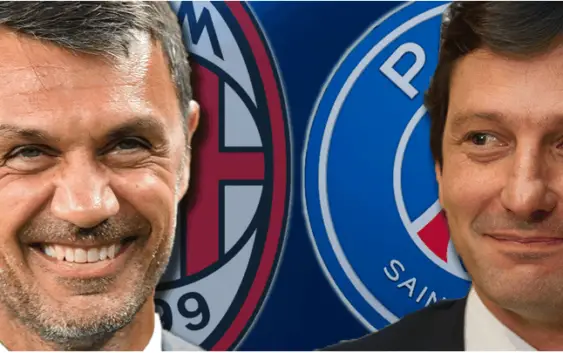 Paris Saint-Germain continue to insist on the signing of Rafael Leao. The AC Milan winger is having a great season.
Investcorp will find in the squad the first top player of AC Milan. That's because Rafael Leao has risen the bar even before the new ownership does the same with the mercato this summer. The Bahrain fund will be able to count on the magic of the Portuguese winger to build a competitive squad able to fight also in Europe.
Rafael Leao has become a key figure for AC Milan this season and will continue to be so even under Investcorp. One of the first things the new owners will do when they take over the club it will be the renewal of Rafael Leao. AC Milan will complete the contract extension of the 22-year-old.
La Gazzetta dello Sport reports that AC Milan have recently received a €70 million bid for Rafael Leao from Paris Saint-Germain. The answer of Paolo Maldini, with the approval of both Elliott and Investcorp, was clear. The former Lille is not for sale at any price.
The Portuguese left winger has attracted a lot of attention with his performances this season. European heavyweights like Paris Saint-Germain and Manchester City are interested in the 22-year-old who has bagged 13 goals and 7 assists so far.
Leao is in advanced talks to extend his contract until 2026. The Rossoneri are ready to triple his salary to 4.5 million per season but the player is reportedly asking for something more. A big influence in the player's future will certainly have the final verdict of CAS regarding the €20 million fine he and Lille must pay to Sporting Lisbon.
---
READ MORE: 5 Players to leave AC Milan after the season ends