Rangnick could make shocking U-turn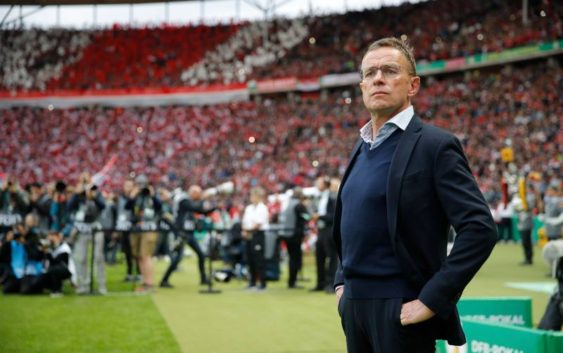 The appointment of Ralf Rangnick as the new coach of AC Milan is not as sure as some media reports claim.
The name of Ralf Rangnick has caused a disruption at AC Milan. Since the media reported on his secret meeting with Ivan Gazdis, controversies have plagued the club and the situation escalated quickly with Maldini snubbing him as "not the right profile for Milan" and Boban getting fired.
However, Rangnick's arrival is not guaranteed at all. According to Corriere dello Sport, although Elliot and Ivan Gazidis have identified Ralf Rangnick as the number target, the German is not that close to Milan as initially reported.
In fact, Corriere dello Sport reports that the German coach is also intrigued by a possible adventure in the Premier League. Despite the many rumors there is still a chance that Stefano Pioli could stay as AC Milan coach for one more year.
Rossoneri CEO Ivan Gazidis appreciates the work of Pioli done so far. The 54 year old Italian coach inherited a complex situation from Marco Giampaolo but in the end he managed to create a team identity. In addition to reassembling the squad and pulling it out of the relegation zone, Pioli gave the team a soul and a rather clear tactical structure. Qualification in European competitions would be seen as a success considering how the season started for the Rossoenri.
If he manages to end the season positively, then there is a real chance for a surprise in this regard. Because Gazidis, to whom Elliott Management Corporation has bestowed full powers, has a high esteem and respect for the current Milan coach. And in any case, even without Rangnick, he would still build his new Milan also around the figures of Hendrik Almstadt and Geoffrey Moncada.
READ MORE: Rangnick has decided first Milan star to be axed