Rangnick has chosen his first Milan signing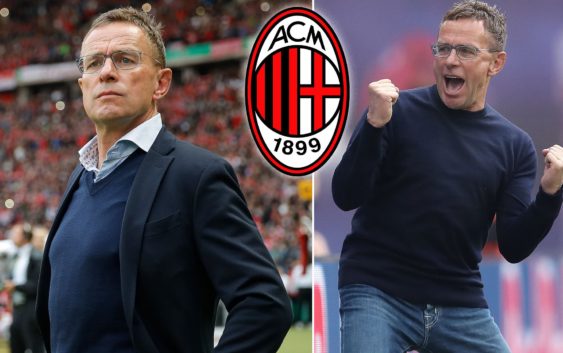 Ralf Rangnick has already chosen the first signing for his new Milan. The attacker is considered perfect for his formation.
After months of continuous denials, of spoken and unspoken words, of alleged agreements considered only journalistic lies, AC Milan and Ralf Rangnick came out in the open admitting that they are really close to reaching a deal.
The German coach was quite clear: "They (Milan) asked if there was a possibility to collaborate. As a result, I informed Red Bull and subsequently there were talks with my agent. I cannot completely rule out that I will go to Milan. At the moment, however, the club and the league have other problems".
La Gazzetta dello Sport reports that not only Rangnick will become the new coach of AC Milan but he also be the new sporting director of the Rossoneri. As demanded, Rangnick will have full decision making power regarding transfers. Apparently AC Milan's interest in Luka Jovic is no coincidence.
Calciomercato reports that Ralf Rangnick has asked AC Milan to sign Luka Jovic. The German coach has chosen the 22-year-old centre forward to become his first summer signing. Despite the very disappointing first season in Spain Rangnick remains a big fan of Jovic and has not forgotten what he did in his two seasons in Bundesliga.
Rangnick intends to partner Jovic again with his former teammate Ante Rebic. The two formed a deadly duo while playing for Eintracht Frankfurt and in fact share the same agent. The Serbian striker is also suitable to the German's style of play and favorite formation. Real Madrid today announced that Jovic broke his heel bone while exercising at home and is expected to stay out for two months.
---
READ MORE: Rangnick has 6-name transfer list