Real Madrid to sell AC Milan target at a bargain price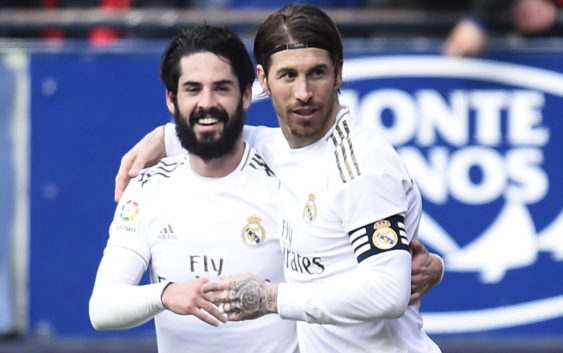 At the end of the season AC Milan target Isco Alarcon is expected to leave Real Madrid. The Spaniard will be available at a bargain price.
Spanish star Isco looks set to leave Real Madrid in the summer. The 29-year-old midfielder has just one year remaining in his contract with the Los Blancos and is looking to change club when the season ends.
Despite playing a key part in Real Madrid's four Champions League titles, Isco has been in and out of the first team in the last two seasons. Coach Zinedine Zidane does not consider him a regular starter and president Florentino Perez plans to sell him in order to avoid losing one of their best players for free in one year.
A possible destination for Isco is the Italian league with Juventus, Inter and AC Milan very interested in his services. The Rossoneri have a great relationship with Real Madrid as demonstrated by the recent transfers of Theo Hernandez and Brahim Diaz.
The Rossoneri have scheduled a meeting with La Liga giants to discuss the future of Diaz who joined AC Milan on dry loan. Technical director Paolo Maldini is expected to inquire about the situation of Isco. Milan's primary target Otavo Edmilson just renewed his contract with Porto so the Rossoneri need to look for another attacking midfielder.
According to reports in Spain, Isco will be one of the summer's biggest bargains. Sport.es writes that Real Madrid are asking 25 million for the Spanish star. A relative low figure considering his real value.
---
REAF MORE: AC Milan contact €20m winger to replace Castillejo