The real reason why Gattuso is still coach of Milan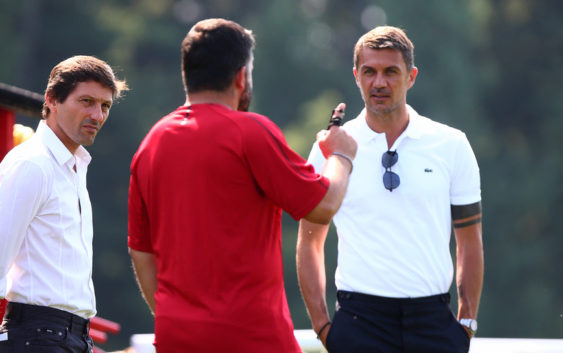 Despite the recent disappointing results Gennaro Gattuso could keep his position as coach of 
AC Milan even in 2019.
It's a very negative period for the Rossoneri. AC Milan have forgotten how to win and how to score. After two consecutive draws in Serie A Gennaro Gattuso's team was eliminated from Europa League and suffered a 1-0 home defeat with Fiorentina. To make things worse, Milan drew with Frosinone, one of weakest sides of the entire Serie A. Many are pointing the finger for this negative results at Rino.
According to Tuttosport, yesterday both Paolo Maldini and Leonardo were not visible at San Siro after the match. And their absence, you know, means that it is time for reflections and not for statements. However, Rino has a precious ally in this particular period, that is, the lack of concrete and truly promising alternatives, beyond rumors.
Arsene Wenger is in fact more linked to AC Milan for his historic relationship with new CEO Ivan Gazidis rather than concrete motives. On the other hand, Roberto Donadoni reappears whenever the Devil has problems. Elliott Management Corporation is therefore at a tight spot, between the task of achieving results and being forced to consider also the pressing economic needs. The only ambitious option on the market is Antonio Conte but the Italian won't take any team in mid-season and wants guarantees on heavy investments for the summer in order to say yes.
Gattuso, meanwhile, did not try to hide that Milan is in crisis. The team must bounce back and offer a convincing performance against SPAL or else Rino's journey would come to an end: "The numbers say we are in crisis. For 20 days, Milan is struggling to impede the opposing teams, but in fact we have never really been ourselves in these months. We must find serenity, not looking for the guilty ones", said Gattuso.
---
---