Ancelotti's advice for Gattuso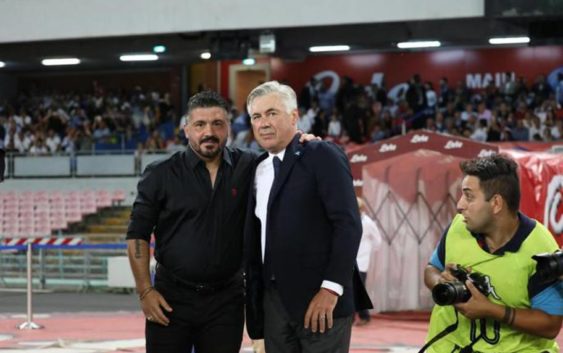 In this very difficult moment for AC Milan former coach Carlo Ancelotti offers some advice to Gennaro Gattuso on how to handle the crisis.
AC Milan must celebrate Christmas with a defeat. Fiorentina overcome 1-0 the Rossoneri at San Siro thanks to a fantastic goal by Federico Chiesa in the only shot on goal from the Viola. Misfortune, injuries and many others could be the excuses of the Rossoneri.
Gennaro Gattuso, however, yesterday as in recent months, has never wanted to hide behind alibis. In this start of the season he has had the opportunity, given the injuries and incredible absences that have halved the team. Yesterday Gattuso's face after Milan-Fiorentina was pale but he did not have much to reproach the team.
Instead it was his teacher Carlo Ancelotti, interviewed by Sky Sport, to offer some advice to Gattuso. The former AC Milan coach was short but quite precise: "Rino, do it your way, remember that you have the situation in hand".
Ancelotti's words are an invitation for reflection because sometimes it seemed that Gattuso has not always done it in his own way. Against Fiorentina, for example, Higuain was not in good physical conditions to play, and even when the results was 0-0 Gattuso could (and in some ways had to) replace him. Instead he put in Cutrone and transitioned to 4-4-2, adapting Calabria as central midfielder in front of the defense. The mistake on Chiesa's goal is born in that area. In this regard Gattuso in the press conference post Milan-Fiorentina admitted: "If we had continued with a three man midfield Chiesa's goal would have been prevented".
---
---