Record number of attendants in the first two San Siro games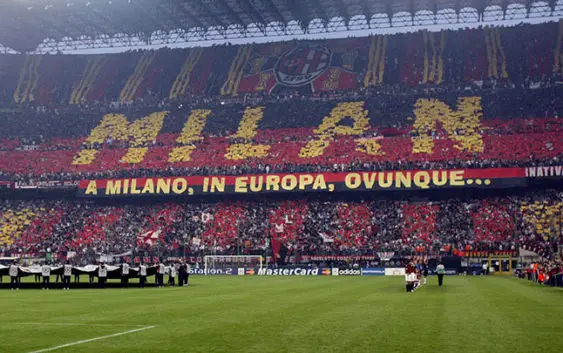 AC Milan fans from all over the world have invaded San Siro. For a long time such an enthusiasm was missing in the La Scala of football.
That the rossoneri fans have rediscovered the passion for their team was already seen on social networks after the first signings of the summer transfer window. But it was mainly the attendance at San Siro in the first Europa League match to truly testify the red and blacks love for this club.
And even in Serie A the same situation was repeated in the first two home games played against Cagliari and Udinese. According to Calcio & Finanza, there are 98,998 Milan fans who filled San Siro (in total) in this two home games. 49,525 attendants were present in San Siro against Cagliari and 49,473 against Udinese.
The total figure is definitely higher than the one recorded a year ago, when after the first two Serie A home games at San Siro, there were 60,557 fans present. An increase of 63.5% from the previous year. From the 2010/2011 season till now it is the best attendance statistic of AC Milan, excluding the 2014/2015 season when, on the second round AC Milan faced Juventus and thus recorded 78,681 attendants. For that big match the audience at the stadium was bigger than that of the two games in the other three seasons (2016/17, 2015/16 and 2012/13).
Season 2017/18 –> 98.998
Season 2016/17 –> 60.557
Season 2015/16 –> 68.071
Season 2014/15 –> 115.355
Season 2013/14 –> 81.856
Season 2012/13 –> 71.051
Season 2011/12 –> 86.135
Season 2010/11 –> 79.814