Sarri confirms Milan target is free to leave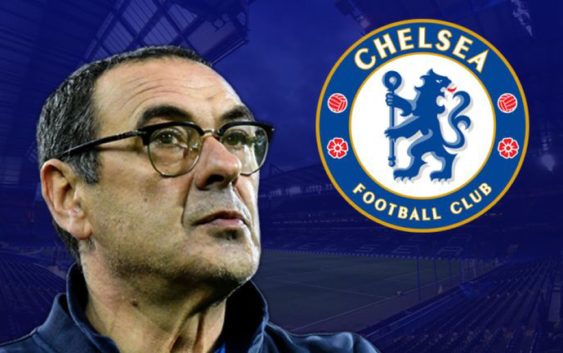 AC Milan target Gary Cahill is free to leave Chelsea in January. Blues coach Maurizio Sarri has confirmed that he will not block the defender's departure.
One of the players that can leave Chelsea in January is definitely Gary Cahill. The contract of the almost 33 year old defender expires at the end of June 2019 and space for him has been very scarce this season.
Maurizio Sarri in his hierarchies prefers other defenders. The English international has made only one appearance in Premier League this season. 21 minutes in the 0-0 draw against West Ham at the end of September. His other displays are between Europa League (4) and EFL Cup (2), where he started from the first minute thanks to the fact that Sarri opted for rotation in those games.
Cahill wants to play more and would not mind leaving Chelsea in January. Offers are not lacking. Although he is no longer young, he is still an appreciated player in England and would be useful for many teams. In recent weeks, media reported that Milan had expressed their interest in Gary Cahill and had already contacted Chelsea.
However, the situation has changed recently. Mateo Musacchio has fully recovered while Alessio Romagnoli is back in training with the group. The captain should be fit in a few days. Furthermore, the adaptation of Ignazio Abate as centre back has been pleasing so perhaps the signing of a new defender is no longer a priority.
In any case, Sarri on the eve of the Europa League match against MOL Vidi was clear on Cahill: "I have to make choices, our defenders during the game can touch 100-110 balls and I need technical centre backs. I respect him, he has won everything here, but I have to do my job. His future does not depend on me, but on him and the club. He is in his last year of contract and he must decide whether to renew or leave. Chelsea offers one year contract to the players over 30. If he is offered three years elsewhere, he is free to choose".
The words of the former Napoli coach are very clear on the subject. Gary Cahill is free to leave and either Chelsea or Sarri will obstruct his departure. The Sun reveals that, except AC Milan, Arsenal are also interested in the player. Any club that wants Cahill can sign him for free as a reward by Chelsea for all his years of service at Stamford Bridge.