Serie A: Round 12, Team of the Week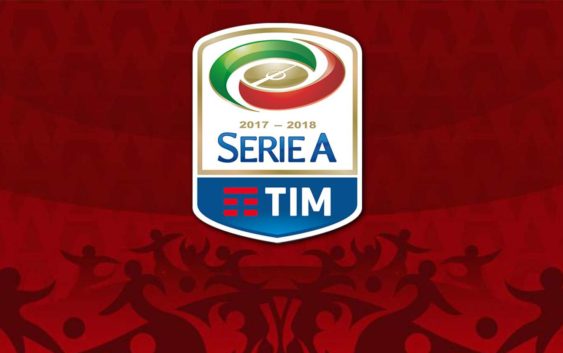 After a couple of consecutive disappointing results, the rossoneri dominate Sassuolo 0-2 and contribute with 3 players in the 12th round of Serie A Team of the Week.
AC Milan grab a convincing win against a historically difficult adversary like Sassuolo. A great performance from the entire group but as usual some stand out. Alessio Romagnoli who scored the first goal for the rossoneri is praised as the best defender of this week. A return in form for the ex Roma who formed a wall alongside Leo Bonucci yesterday. 
The ductile and everywhere present Fabio Borini joins the list for the first time. So far he has played in the three up front, both left and right, both in the four-man midfield, both down the left and the right flank. Just amazing how the Italian is winning the hearts of the rossoneri fans with his hard work and humility. An example to follow.
Together with Roma, AC Milan are the second team to provide three players to this round Team of the Week. Franck Kessie was another top performer yesterday. In the middle of the field he was relentless, pushing a lot on right flank and imposing himself with technique and physicality. It's a pity not to see Suso here but he was beaten by another former Milan player Simone Verdi for a place on the right wing.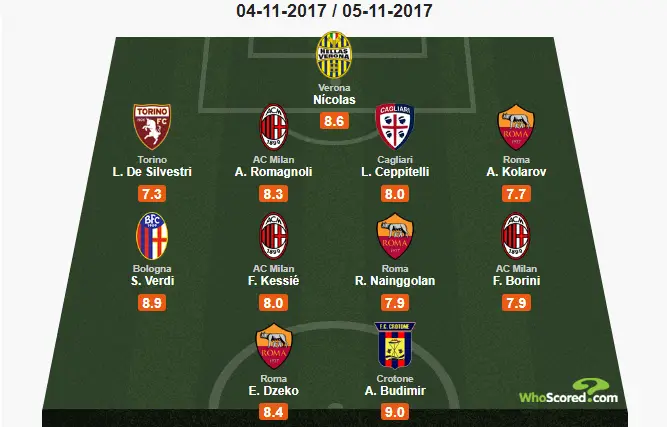 ---
---