Szoboszlai sends come and get me plea to AC Milan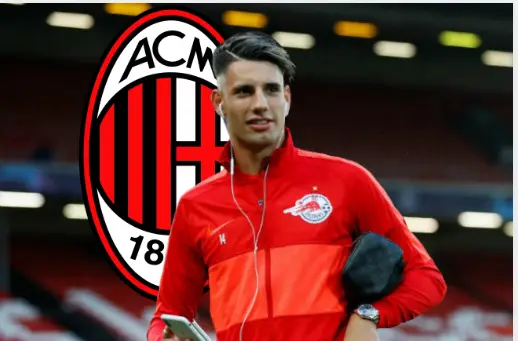 Red Bull Salzburg midfielder Dominik Szoboszlai is no longer hiding and is expressing his desire to join AC Milan.
A clue, often on social media, means almost nothing at the market level. But when the manifestations of appreciation and interest coincide with more than one rumor of possible negotiations, then things change, because a series of "likes" on all of AC Milan's celebratory posts cannot be labeled as a simple approval.
Dominik Szoboszlai is no longer hiding and between cryptic messages with Rafael Leao, and hearts on Instagram to the transfer news that see him increasingly close to AC Milan, he has made it clear his primary desire, his number choice or simply Milan.
The Hungarian left midfielder is reportedly Ralf Rangnick's top transfer target to reinforce Milan and his presence on the stands of the Red Bull Arena in Salzburg during the last home match of the Austrians in the championship is no coincidence. Many will say: "He is the head of the Red Bull sports area, it doesn't mean anything".
But it has meaning and a lot because Rangnick will be AC Milan's next coach with full powers on the transfer market and this will lead Maldini to leave the club. Szoboszlai is a protege of Rangnick, who wants him to join the Rossoneri despite his agents having met with Napoli. Nevertheless, Milan must speed up because the 19-year-old is a profile that suits perfectly the policy of Elliot.
Although it is not yet official, it is clear that Milan are already moving according to the instructions of their German new coach writes MilanNews.it. Tonali's name, which emerged last night, is one of the other interesting profiles that the Rossoneri like but Inter are clearly in advantage. 
---