The cold war that is taking place at AC Milan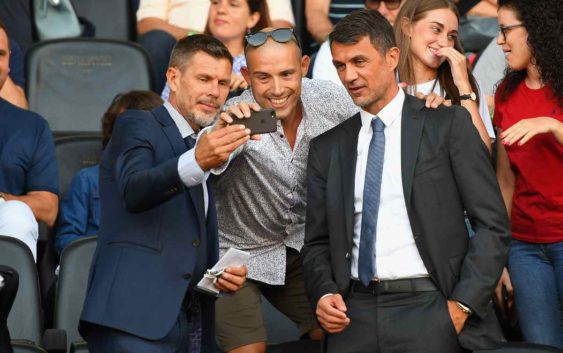 The AC Milan management is involved in an inner cold with Boban and Maldini exchanging accusations with club owner Elliot.
The situation inside AC Milan is more delicate than expected. The Rossoneri club are trying to get out of a complicated moment like few other times in their past. The results are lacking, the choices on the summer transfer and coaches do not seem to pay off, without forgetting the budget in red that weighs like the sword of Damocles on the head of the club.
Everything is aggravated by the evidently not idyllic relationship between the management and owners. On one hand Elliott Management, the US fund that is trying to enhance its asset AC Milan. On the other, Paolo Maldini and Zvonimir Boban, young executives and former champions who continue to demand greater investments to improve the quality of the squad.
Italian journalist Luca Pagni reports on the Rossoneri's crises and the cold war that is taking place inside the club: "The coldness in the relations between the owner and the two most important managers is becoming more evident. It could be defined as an 'incompatibility of character'. Elliott accuses Boban and Maldini of having failed to build a competitive team and choosing the right players. The two former champions, accuse Elliot of not having consented to buy players of a certain level because of budget limitations on signings and wages".
An exchange of accusations that is not good for the mood of the environment. The possible solution is to intervene in the January market. "The most obvious solution is to intervene in the transfer market in January. Two experienced players are needed who must also be leaders but the winter window is by nature complicated and finding good opportunities is difficult. Otherwise the club risks committing additional errors.
If there is no common purpose then the cold war between Elliot and Boban/Maldini will terminate in June, just at it happened with Gennaro Gattuso last season. AC Milan is already condemned to another season of sad mediocrity".
---
READ MORE: AC Milan have 15 names list for January